Rainscreen Cladding Installers – Advanced Architecture
Correctly specified, a rainscreen cladding system will provide insulating properties whilst controlling water, wind, and fire. The primary driver for a rainscreen cladding system is usually down to the visual impact of the building. But the desire for aesthetics in combination with performance, waterproofing the building, and contributing to the overall thermal performance.
Trends in wall cladding panels are changing insulation materials rapidly. Ventilated Rainscreen Cladding systems manufacturers continue to innovate with new technologies, insulation, and green building methods. Intelligent-based systems provide dramatic artistic effects for ceramic facades.
And address environmental goals, including protective layers from air, wind, water, and heat gain. The purpose of external Rainscreen Cladding is to shield wall insulation from direct rain. Hence protecting the fabric or a building while giving it a decorative finish.
What is Rainscreen Cladding System?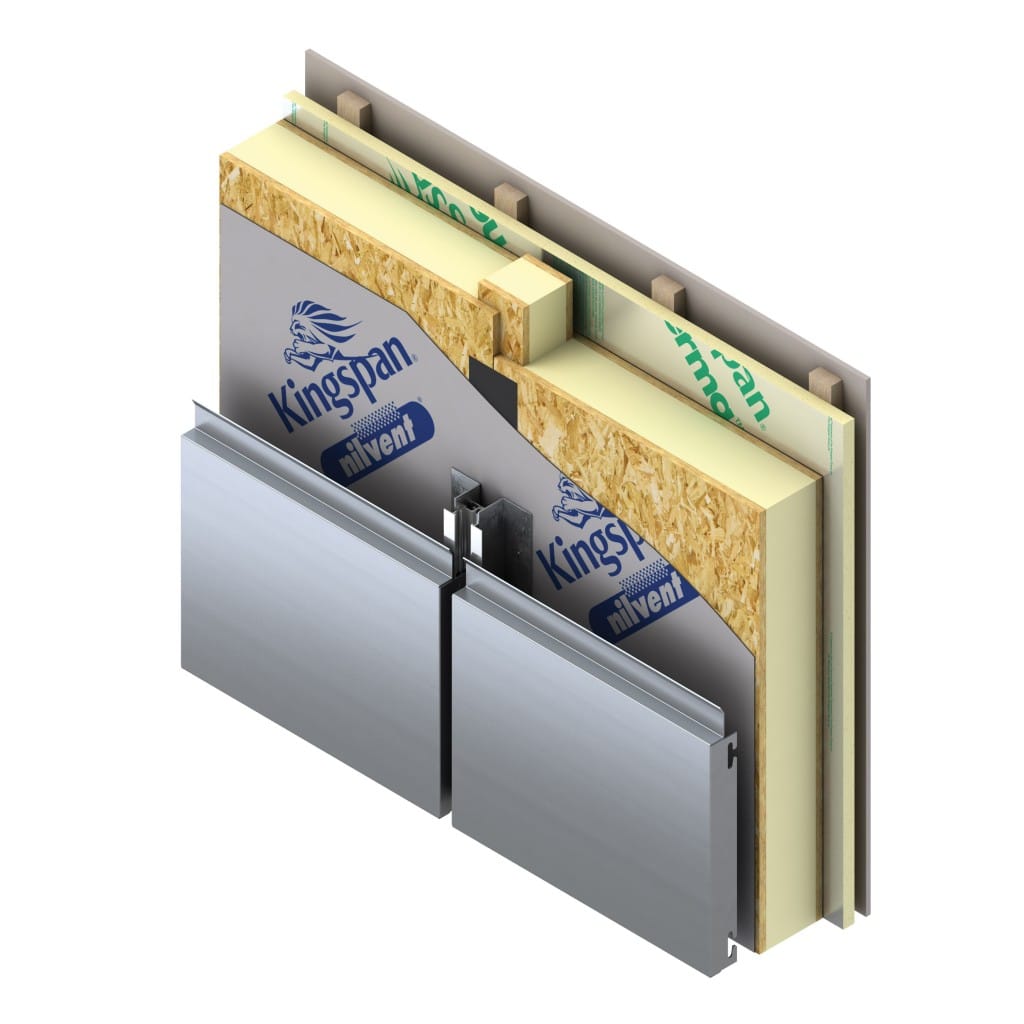 Rainscreen Cladding System has become very popular in the United States due to high performance and virtual free maintenance. At DUOMIT, we have developed industry-leading expertise in designing and implementing rainscreen cladding solutions for our clients.
Rainscreen Cladding System – is an exterior wall detail where the siding (wall cladding) stands off from the moisture-resistant surface. Air barriers for applying to the sheathing (sheeting) create a capillary break and allow drainage and evaporation.
Why use a Cladding System?
A system is a form of double-wall construction that uses an outer layer to keep out the rain. An inner layer provides thermal insulation, prevents excessive air leakage, heat loss, and carries wind loadings.
The outer layer breathes like skin, while the inner layer reduces thermal conduction and energy losses. The building's structural frame will be absolutely dry, as water never reaches it or the thermal insulation.
In fact, evaporation and drainage in the cavity remove water that penetrates between panel joints. Water droplets are not driven through the panel joints or openings.
Because the rainscreen principle means that wind pressure acting on the panel's outer face is in the cavity balance. Therefore, there is no significant pressure differential to drive the rain through the joints.
During extreme weather, a minimal amount of water may penetrate the outer cladding. This, however, will run as droplets down the back of the cladding sheets and scatter through evaporation and drainage.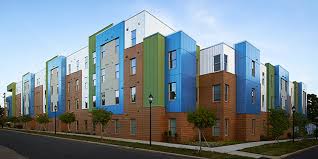 Surely, DUOMIT's product range of external facade options ranges from simply recessed fix metal trays to more complex systems. Pressed metal panels are available in fully sealing sandwich systems, utilizing either cassette or hook-on type joint details.
Finally, At DUOMIT, we have worked hard to pass stringent education and regulatory requirements. To become licensed Rainscreen Cladding Installers of the leading manufacturers. We can offer the best to our clients in New York.
What are the Benefits of Rainscreen Cladding?
Thermal bridging eliminates because floor slabs cause no interruptions.
Temperature fluctuations minimize due to insulation on the outside, which prevents heat flow.
Interstitial condensation prevents vapor pressure, and wall temperature restrict condensation to the ventilated cavity.
The sun's heat dissipates so that the high temperature disperses in the cavity and ventilates through openings.
Why a High-Performance Framing Insulation?
Kingspan Thermawall TW55 is high-performance insulation with a fiber-free rigid thermoset polyisocyanurate (PIR) core that provides exceptional thermal resistance. It is used to insulate timber and steel framing systems and has a thermal conductivity of 0.022 W/m·K. All characteristics are much higher than Rockwool or other mineral wool insulation.
DUOMIT experts today to discover the wide range of insulation forms available for implementing your project, whether it be a refurbishment or a new build. We are working only with good insulations and proven producers. Request your Free Estimate.
Read more about QuadCore Insulation and Architectural Wall Panels.