What is a Decorative Concrete overlay?
Decorative Concrete – uses concrete as an aesthetic enhancement to a structure while providing its greatest functions as a part of the building itself, such as walls, driveways, floors, and patios. Also, it is possible due to the consistent development of well-established self-leveling compounds.
In fact, decorative Concrete is achieved using various materials that transform an existing structure into a decorative piece of art. Designers developed decorative Microcement finishes due to their extremely durable and solid structure. Thanks to it, existing floors bear huge traffic loads, especially in public and commercial areas.
If you have an old worn concrete slab in desperate need of repair and resurfacing? Are you looking for a fresh new look for your floors or walls?
We provide the widest variety of decorative concrete flooring applications and design flexibility. Therefore, utilizing high-quality materials from Ardex and Surecrete, we create an ultimate masterpiece nice, clean surface for your project. At the same time, applicators can utilize many of our concrete products in many applications.
We have designed our decorative concrete systems to fit your project needs better. No question about that; that will allow you to create your desired concrete surface. Besides, we stay at the forefront of innovation in the decorative concrete industry and use the best-proven floor coatings system. We're confident that we have a product line that will perfectly match your needs in the long run.
Decorative Concrete Flooring
As a matter of fact, microtopping or microcement has proved itself in concrete design as its unique texture and consistency allow for an almost infinite range of applications.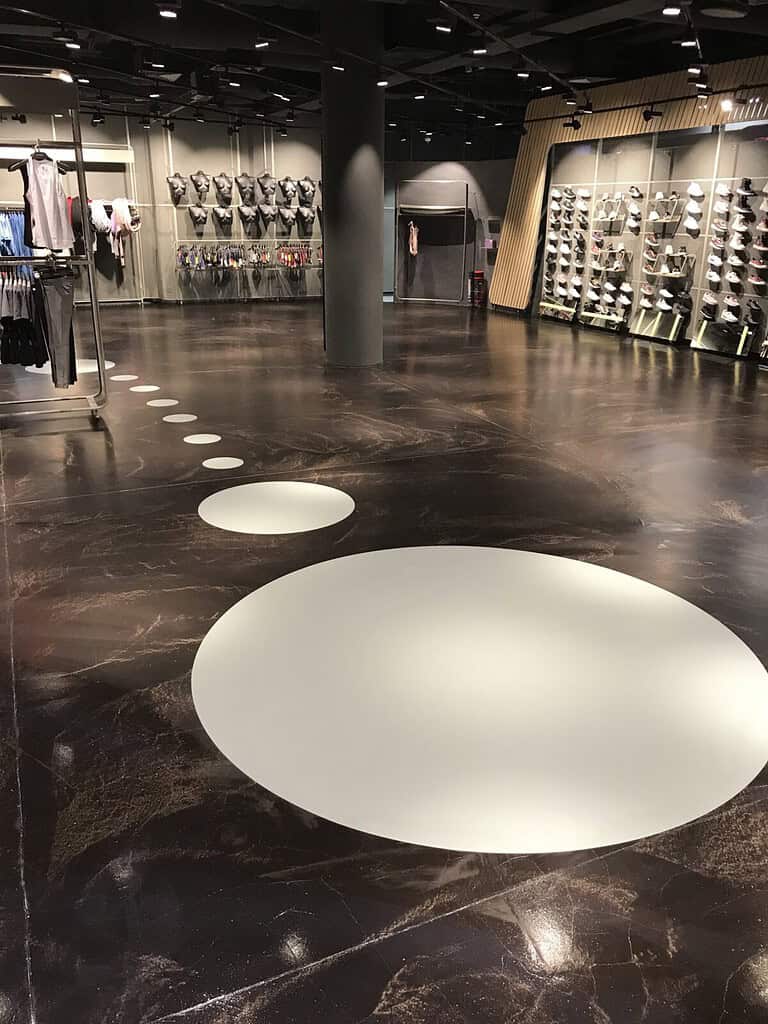 As a result, it is here that the newest innovation in decorative concrete can prove its exceptional quality:
An installer can apply the large-scale application of a mineral top layer thinly microtopping, meaning that the height adjustment of fixtures and doors becomes superfluous.
In other words, micro topping is beneficial visually and saves time in a distinctive manner.
Decorative Concrete Finishing
Due to heavy traffic in heavily crowded areas, floors permanently expose to extremely high wear. Therefore, thanks to its extraordinarily high wear resistance, microtopping is the optimum solution.
Manufactured from a paste-like base of water and cement, it shows the highest inherent strength than other floor coverings. Accordingly, it ensures that durability will preserve its aesthetically high-quality appearance over the long term and permanent good impression.
Decorative Concrete Overlay is a solid color, a thin cement-based product that goes over an existing surface for decorative reasons. Overlays can be applied as a thin troweled finish or poured up 3/4″.
Microcement flooring, however, is only as good as the subfloor. In either case, the overlay can also break and delaminate if the concrete is cracked or coming up. In that case, concrete replacement should be the only option.
Moreover, there are ways to strengthen or treat existing concrete. Because the ground moves depending on weather conditions and moisture, there are no guarantees that the overlay will not delaminate or crack. Surface preparation and crack repair are essential for a decorative concrete application.
---
Floor Design – Representative in every aspect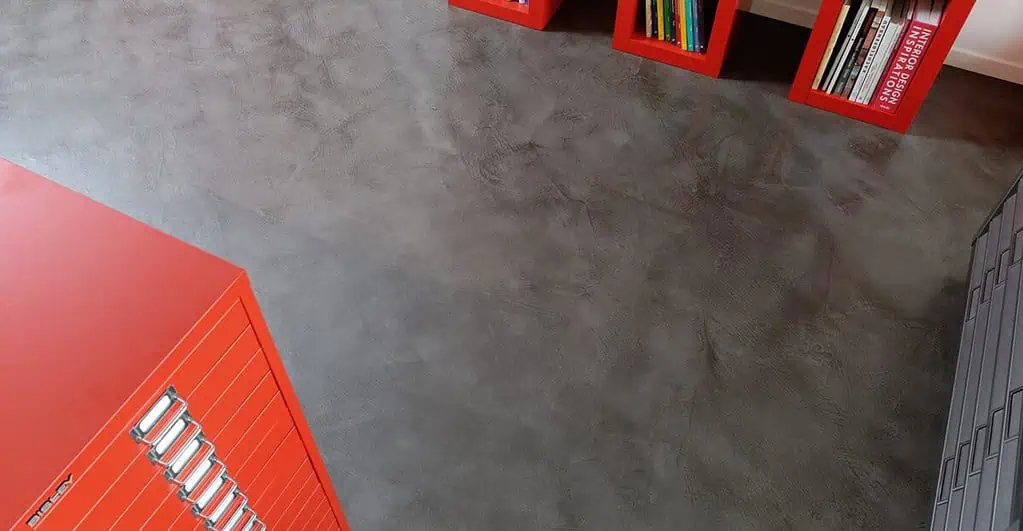 Anyone who runs a business knows how important an attractive appearance, specially-chosen materials, and a harmonious color scheme are.
Homogenous flooring completes the overall image alongside the interior design and product range. So that is how microtopping gives the room its own character. Simultaneously, creating a modern and hardwearing alternative to stone, hardwood, or polished concrete.
One of the most amazing and wonderful things about Ardex, Surecrete, or IdealWork floor is how easy it is to maintain. Undoubtedly, this was discussed when you had your floor, patio, or driveway installed, but until you're faced with cleaning it, you only know the joy in theory, not practice.
Finally, the sealed surface indeed creates a durable barrier to moisture and dirt. Obviously, you'll enjoy your floors more and less time cleaning.