Concrete Grinding and How Much Can A Grinder Remove?
Most people are searching for what concrete grinding is. Another important question for all newbies is how much will a concrete grinder remove.
Let's go deeper into the details. Concrete grinding is a mechanical treatment process of the surface using special equipment, like Husqvarna or HTC, combined with abrasive diamond tools. The metal segment attachments procure the removal of unevenness on rough concrete surfaces to reveal a smooth finish. In addition, there are grinding diamond tools to help make the process faster.
Have you ever struggled to remove old mastic or glues, waterproofing membranes, or epoxy coatings from a concrete surface? It's a bit of a challenge most concrete resurfacing contractors, fluid floor applicators, and even waterproofers have. The main goal is to simplify the methods of removing materials from concrete surfaces. Thus, preparation to reapply a coating, membrane, or adhesive will be enjoyable.
Renovating Concrete in the Office?
Epoxy Flooring: Durability and Elegance of your office's concrete. 
Transform your Commercial Spaces with Epoxy decorative overlay. 
Why It Is The Best Method Of Concrete Floor Prep?
Firstly, concrete mechanical treatment can be accomplished either dry or wet. Prepping the floors before installing hardwood or tiles is the best way to ensure the floors' endurance.
It is also important when the concrete will be polished or coated with epoxy, as the quality of the surface will show through.
What are the benefits of Concrete Mechanical Treatment?
Rebuild concrete surfaces. Removes all inconsistencies and imperfections, resulting in a usable and smooth surface.
Remove dirt, paint, or mastic. The best way to get rid of different remnants left on the concrete.
Install flooring (coatings, carpets, or tiles). A contractor can easily install any flooring on a smooth surface. Floor prep is key in the longevity of a new covering option.
How Much Will a Concrete Grinder Remove?
Let's find out how much a concrete grinder removes? As a matter of fact, a concrete grinder can remove as much concrete as you wish, but its limitations are: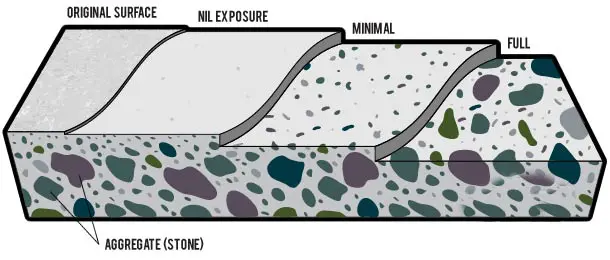 the hardness of the concrete;
the type of diamond tooling;
the amount of time you spend on the floor.
A small planetary concrete grinder with basic grinding tools will remove around 1/16" of the concrete in 1-2 passes in a normal situation. You might be able to remove more – 1/8'' if you use a heavier concrete grinder and more aggressive PCD tools. In fact, an angle grinder with a cup wheel will do the best job.
It will be easier to grind in the case of soft concrete, especially if you use highly aggressive PCD tools for concrete layer removals like glue, black mastic, or other imperfections.
Lastly, the more pressure you put on the grinder, the more wear you put on the diamond tools. If you need to remove a thicker layer of concrete faster, you may need an extremely soft bond grinding pad.
Finally, concrete grinding is often seen as a finishing or refinishing procedure. But if you have a thick layer to remove, contractors suggest a complete demo and re-pour the slab.
How Long Does Grinding Take?
Do people also ask about how long grinding takes? As a matter of fact, the time of concrete grinding depends on a few factors:
How big is the project?
Is the area quite open, or it consist of a lot of small spots?
What kind of finish do you expect – polishing or sealing?
How much exposure of aggregate do you want to see?
What kind of shine do you desire?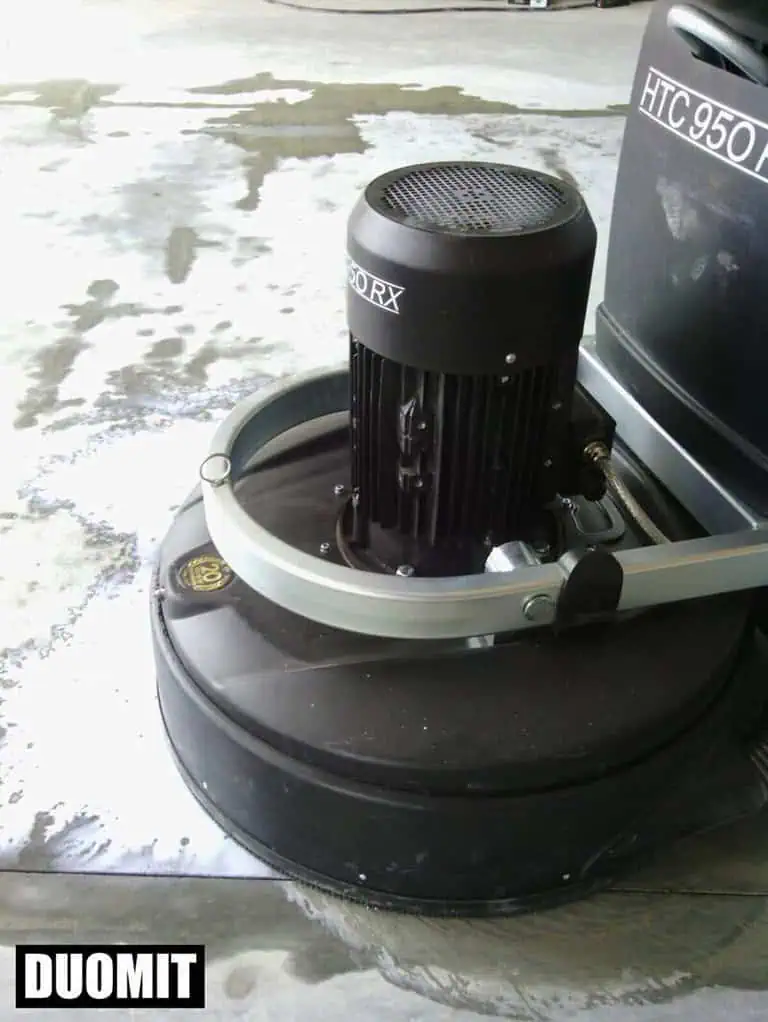 How much does it cost to grind concrete?
In fact, concrete grinding contractors normally charge around $0.75-$2 per square foot for light concrete sanding. This makes the floor ready to install a new floor covering. Moreover, check out the ranges for different types of glues or mastic removal:
A thin layer of epoxy paint, VCT glue, or mastic: $1 to $1.2 per square foot.
Thick coatings 1/8-1/4": $1.3 to $1.5 per square foot.
Black heavy mastic (multi-layer): $1.5 to $2 per square foot.
Check our Concrete Calculator. You can find out How much concrete do you need?
Do you want to know how much will a concrete grinder remove? Here are the answers, along with other commonly asked questions.
The beauty of choosing a full exposure aggregate of polished concrete for your space – whether residential or commercial. Is that you got a truly unique floor. No two concrete floors are the same, as it all comes down to concrete quality, technique, and aggregate amount.
However, most people don't know how to achieve that shiny and refine style. Also, aggregate exposure ranges from minimal to open-stone exposure depending on the depth of the rocks inside the concrete and grinding.
Concrete Grinding Contractors Near Me
Firstly, your best option to find out the floor prep cost in your area is to contact a contractor. Secondly, request a Free Estimate to find out the best competitive price from your Concrete Contractors Near Me. Lastly, if you're getting into the game of floor renovation, hiring a Pro will most likely help to avoid wasting time and money on your first few jobs.
Consequently, in this article, we learned what ground concrete is. Also, what is the best prep method? And how much will a concrete grinder remove? Feel free to ask our specialist a question.
If you are interested, you can also read about why acid etching is not effective as surface prep and textured concrete?