Glitter Epoxy Floor – Top Designer's Choice
Glitter Epoxy Floor is a modern design flooring option for a New York City Office. A perfect stylish office should make you feel comfortable and relaxed. The interiors should cheer you up and create a perfect calming ambiance during a stressful day.
It exudes a striking glow that can bring in cheer to the gloomiest of places. The colors and designs of the Glitter Flooring give endless possibilities for any designer's project, whether it is residential or commercial. Charming glowing space extracts positive energy from their visitors.
Your Interior Sparkle Floor That Glowing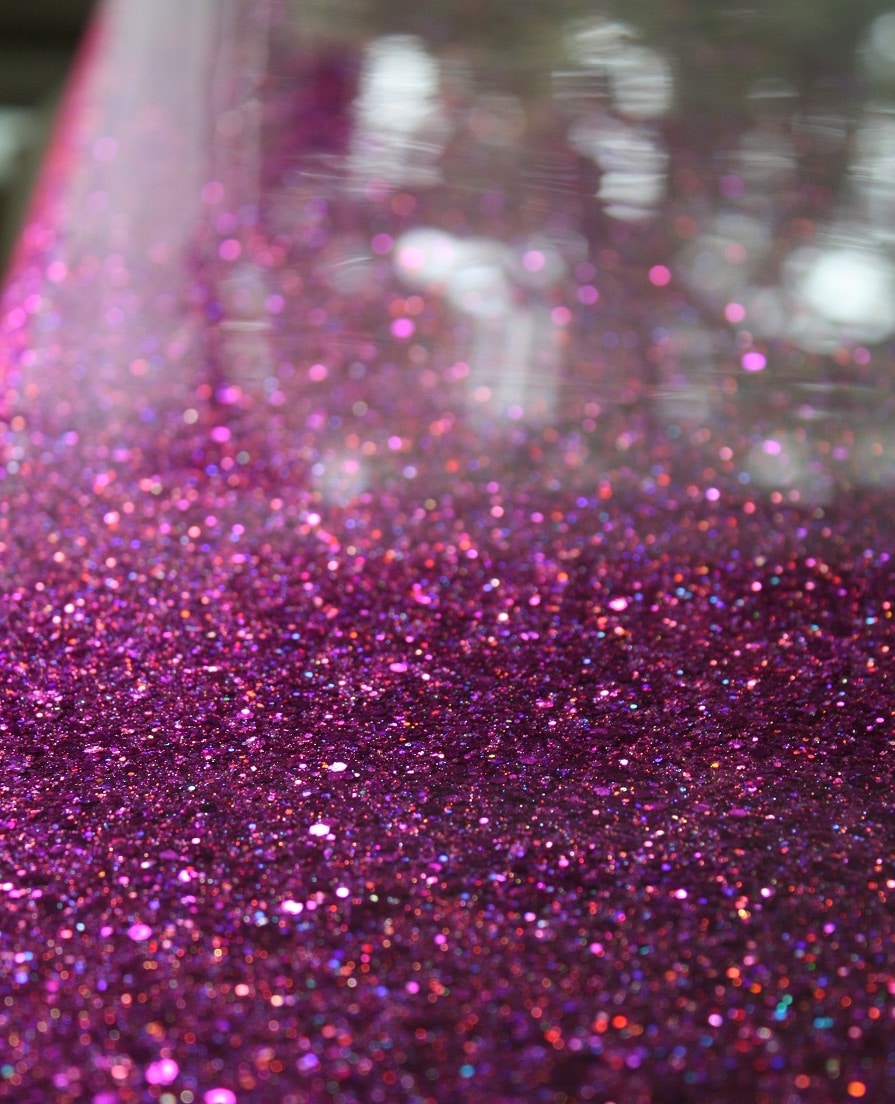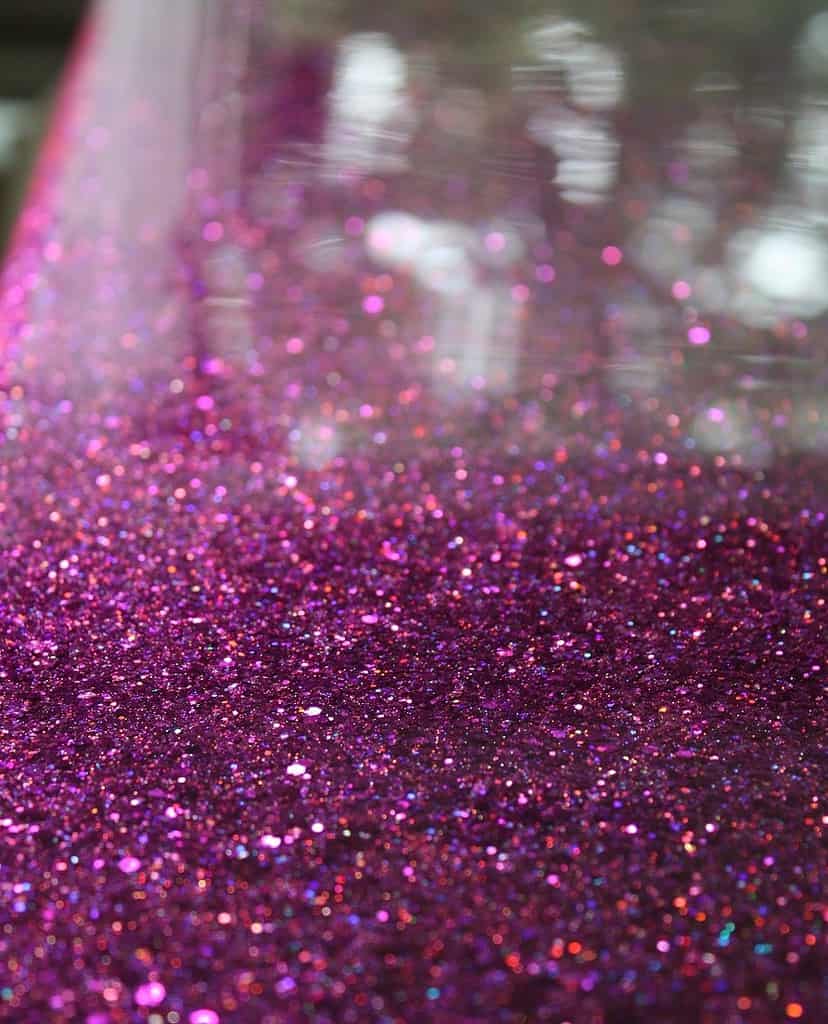 The best Glitter Epoxy Floor could be done only on smooth and well prepared Concrete Floor. If you have a rough cement floor you will never get the best outcome with Glitter Floor.
The clear top sealer wears off the high spots of pitted floors in a length of time but will stay in the lower spots with foot traffic. Pedestrian wear traffic exposes the glitter which will flake and peel, and finally, it looks terrible.
Concrete grinding and proper surface preparation are the musts for a highly esthetic Glitter Epoxy Floor. All those pits should be patched with a commercial-grade filler prior to epoxy installation. Highly resistant polyurethane topcoat Satin or Gloss should be applied on the top of Glitter Flooring for exceptional protection. These types of sealers usually provide a highly reflective shine when dry.
The use of glitter or sparkling flooring ideas adds a new dimension to your drab and dull spaces with their bright colors and amazing mirror specks.
Glitter Epoxy Countertops
The Glitter Epoxy Floor, in fact, replacing all the other traditional tiling materials like granite and marble in modern homes and offices. They are versatile and look great on the floors of kitchens, bathrooms, foyers, hallways, bedrooms, and conference rooms.
They can also easily adorn the Bar Top Epoxy or Epoxy Countertops with an aluminum epoxy glittering effect. Many other options like Gold Glitter for floor epoxy coat over an old cement floor. Mix the glitter with epoxy, and you will get a stylish floor coating.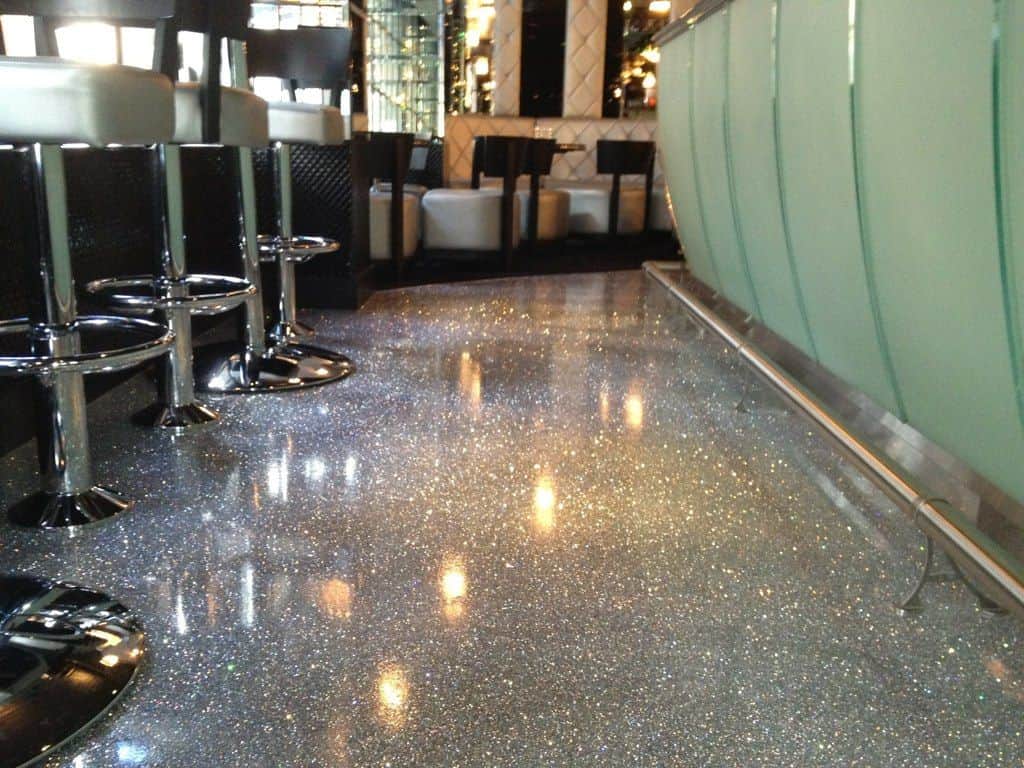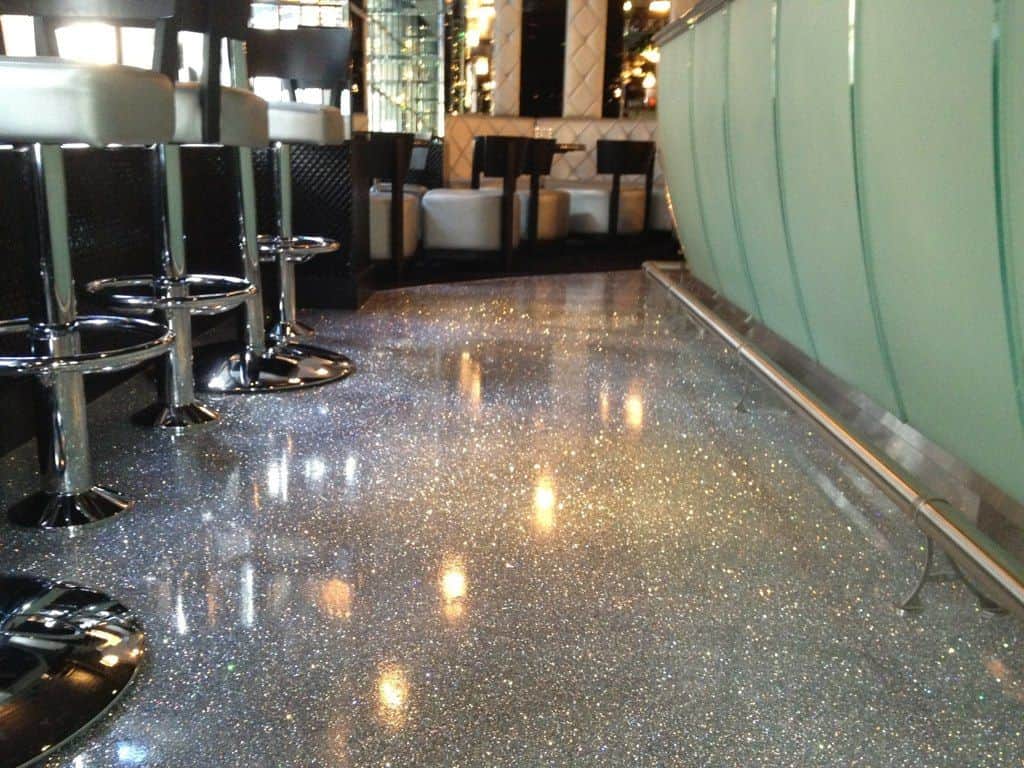 Finally, take advantage of bright and innovative colors to add a special glow to your interiors. Also, white interiors in the studios look great if you can add some brightness to wonderful colors like greens and yellows.
Use a combination of colors for added beauty in your spaces. Lastly, imagine a great design for your office and apply it in your event spaces using glitter floors.
Request your Free Estimate now to tell us more about your project.
Read more about Decorative Concrete and Gymnasium Flooring.