Retail Flooring – Your Business Space Design
Why is Retail Flooring in high demand? When planning a retail environment for small or large companies, it's great to aim for an engaging and greeting design while being on par with your brand.
"You only get one shot to make a first impression" — most relevant sentence in the retail business.

"In the context of retail store design, you need to have the environment. In which you aim to wow your customers will be a crucial aspect in marketing and selling your products." – Smart Retailer
One of the main components to approaching the target is the type of flooring solution you choose as the detail of the project.

Distinct and durable Flooring
Commercial flooring in Retail is essential in its way because it requires not only a good design but also high-quality supplies and functionality. That provides durability and continual comfort so that a client can shop with ease.
Retail environments are different from any other in the commercial business. So while it's crucial to design a space on brand and aesthetically, the flooring should withstand stress from high foot traffic. Moreover, withhold the use of shopping carts, dollies, strollers, and wheelchairs.
Therefore, retail and grocery flooring choice is a number 1 priority for the owner.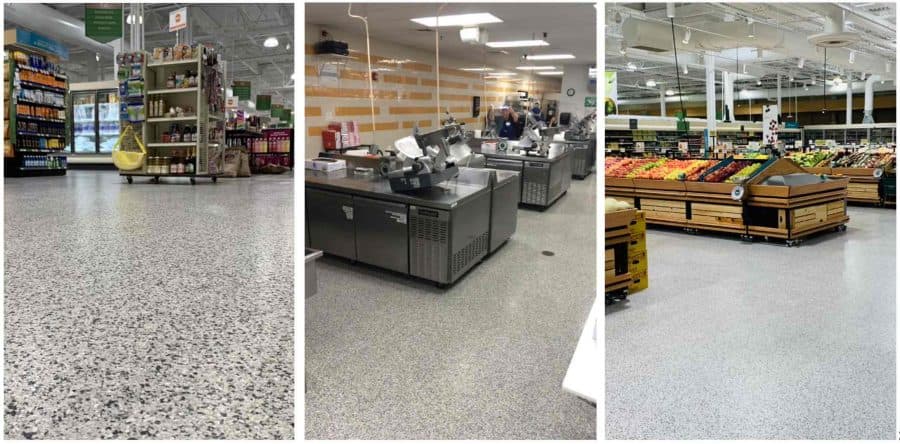 What is the Right Retail Flooring?
There are many options available on the market for Retail and grocery flooring. Hardwood flooring can be inexpensive, but it absorbs all dirt, bacteria, dust, and other allergens.
Ceramic tiles don't attract allergens or dirt, but installation can be time-consuming, and the joints are not hygienic — both are a big issue for retail space. Despite the many options, one stands out for versatile and durable flooring solutions: resinous flooring.
You require attractive flooring, withstand constant heavy traffic, and guarantee a safe slip-resistant surface for customers and employees.
An extensive range of simple-to-maintain flooring systems offer solutions for grocery, processing, storage, and retail areas. Rich colors and patterns varieties match your business's branding and decor.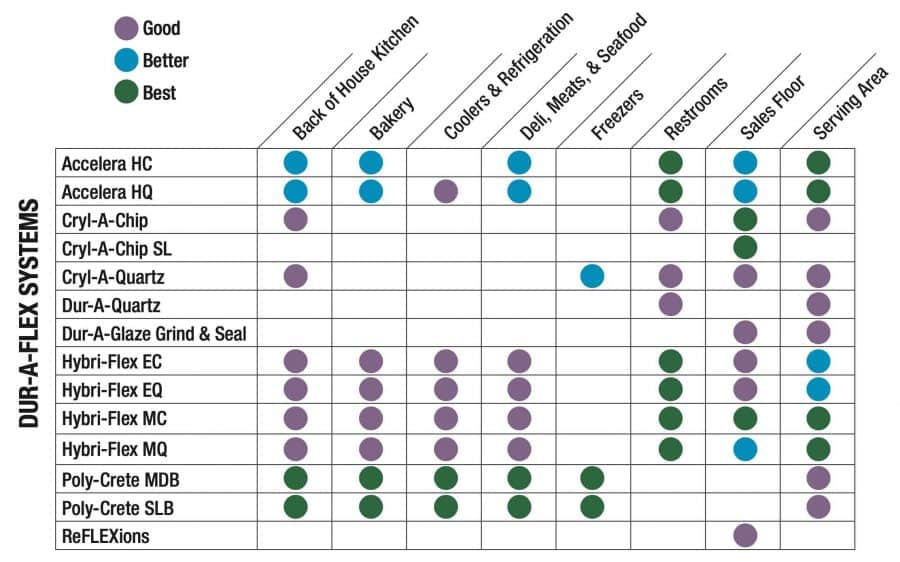 Our solutions provide a variety of seamless flooring options, well-trained professional crews, and ongoing support will guaranty – you get a product that withstands the most complex environments in your Retail. Besides epoxy flooring, there is also a polished concrete solution.
Contact us today to get more information about our retail flooring materials. Also, read about how to hire a pro for your basement flooring project or inquiry about a Free Estimate.