Dur-A-Flex Flooring – Upscale Seamless Floors
Dur-A-Flex Flooring – Durable, Extremely hygienic, and Attractive, Seamless floors are preferred for food industries. Resinous floors are applied to concrete, and most systems require a primer for proper bonding. A base coat is installed for strength and thickness, followed by a broadcast or grout coat which gives aesthetics and textures. The last – a performance topcoat is applied to protect against normal wear and tear, chemical attack, and cleaning.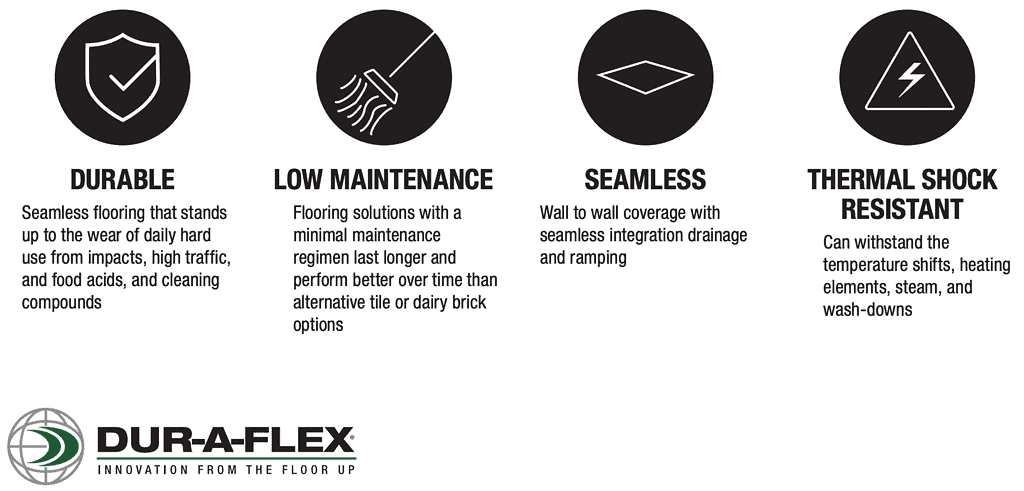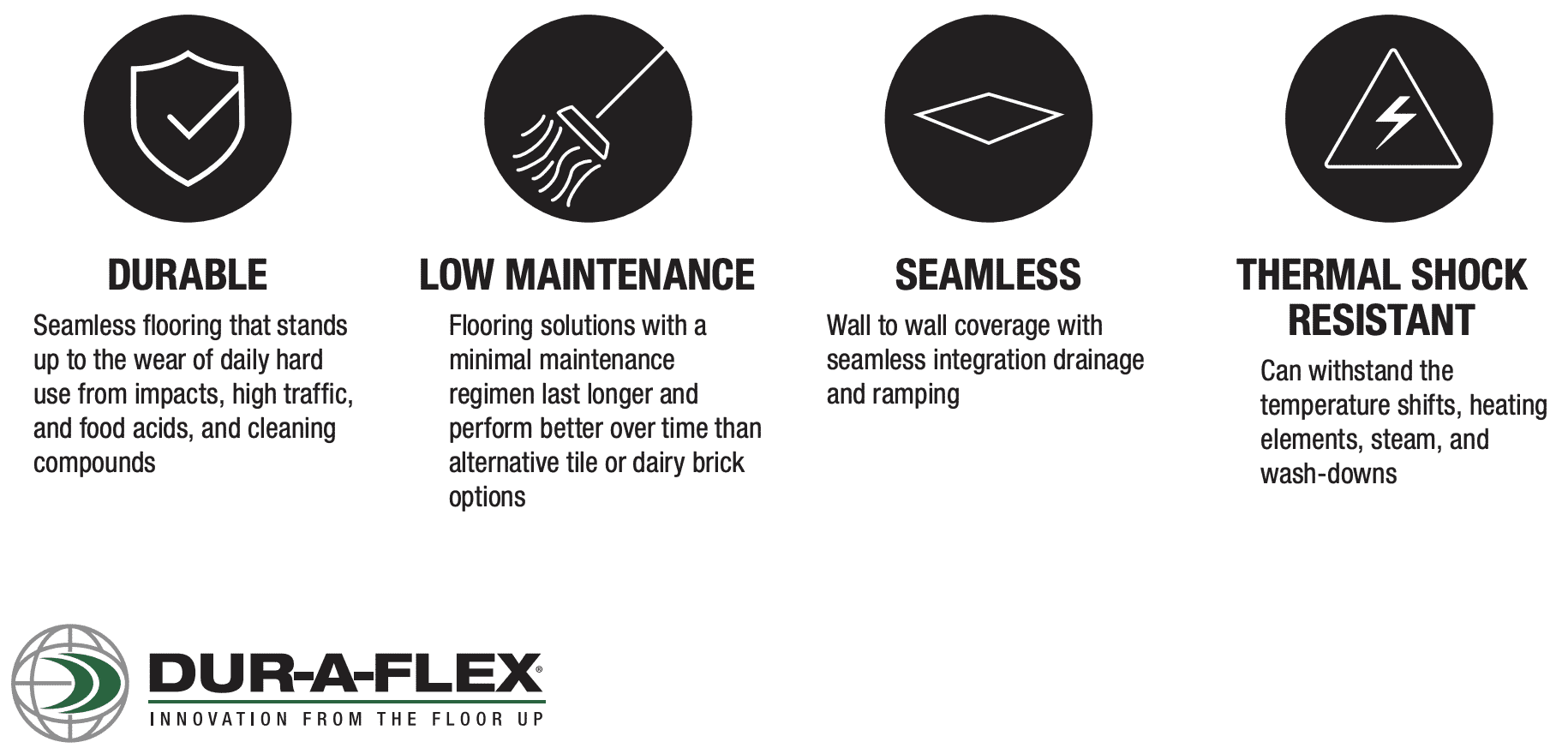 HYBRID Dur-A-Flex Flooring
Dur-A-Flex's industrial hybrid flooring is a solid-color, decorative quartz or chip floor system that is self-priming, self-leveling, and highly resistant to moisture and impact.
Hybri-Flex EQ systems offer – high moisture tolerance and thicker, self-priming, self-leveling flooring. It is a great choice for installation on rough existing floors, freshly placed concrete, or where higher impact resistance is desired. Hybri-Flex EQ is a decorative, colored-quartz hybrid floor system consisting of a urethane base coat with epoxy and urethane topcoats. Quartz is available in fine (Q28) and coarse (Q11) sizes.
Hybri-Flex MC is a decorative chip, hybrid floor system consisting of a urethane cement base coat and one-hour-curing methyl methacrylate (MMA) topcoats. Installation in just two days greatly reduces interruptions to business. Decorative chips are available in both micro and macro sizes.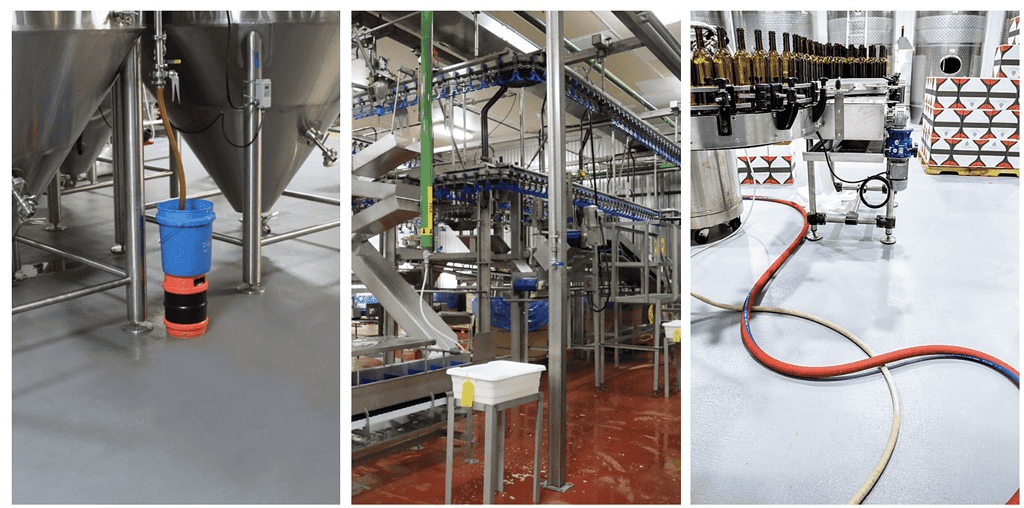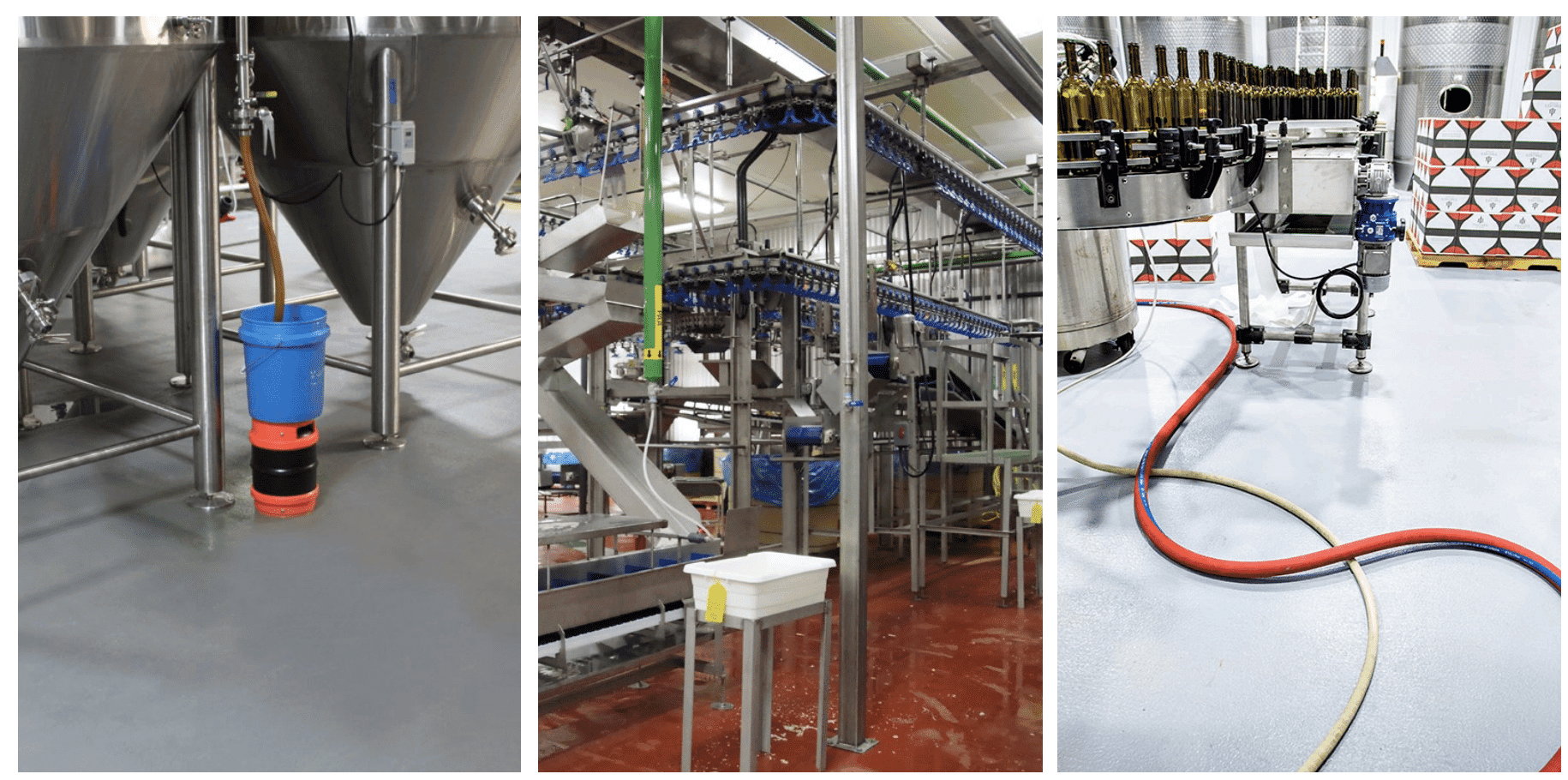 Poly-Crete Urethane Flooring
Dur-A-Flex cementitious urethane flooring is highly resistant to chemicals and formulated to install quickly and consistently with an excellent wear surface and color stability.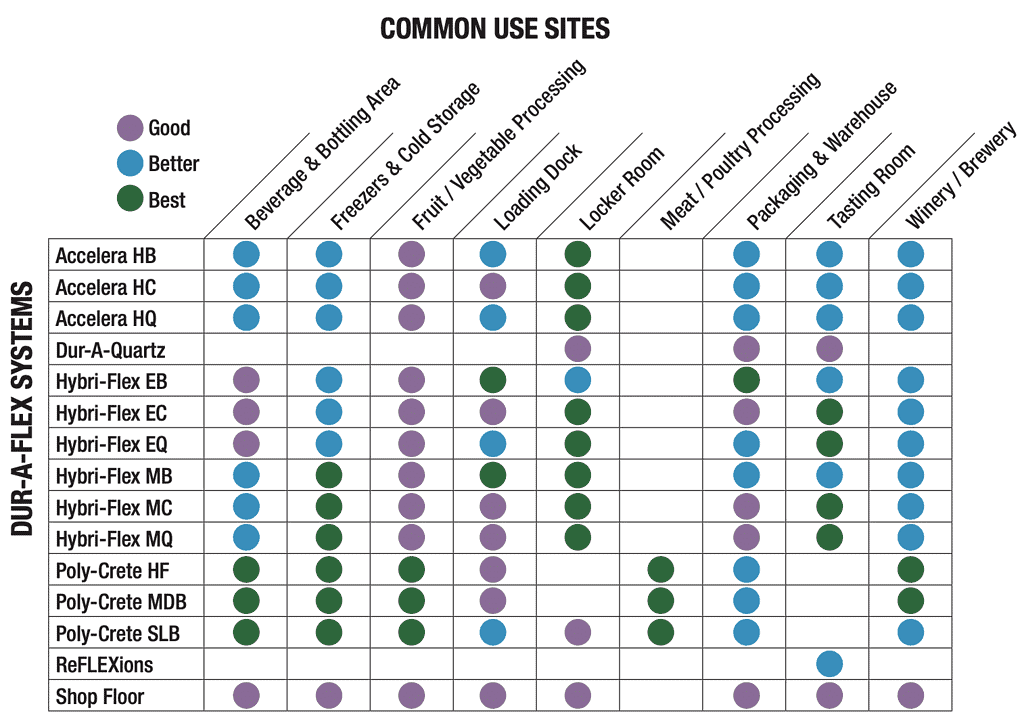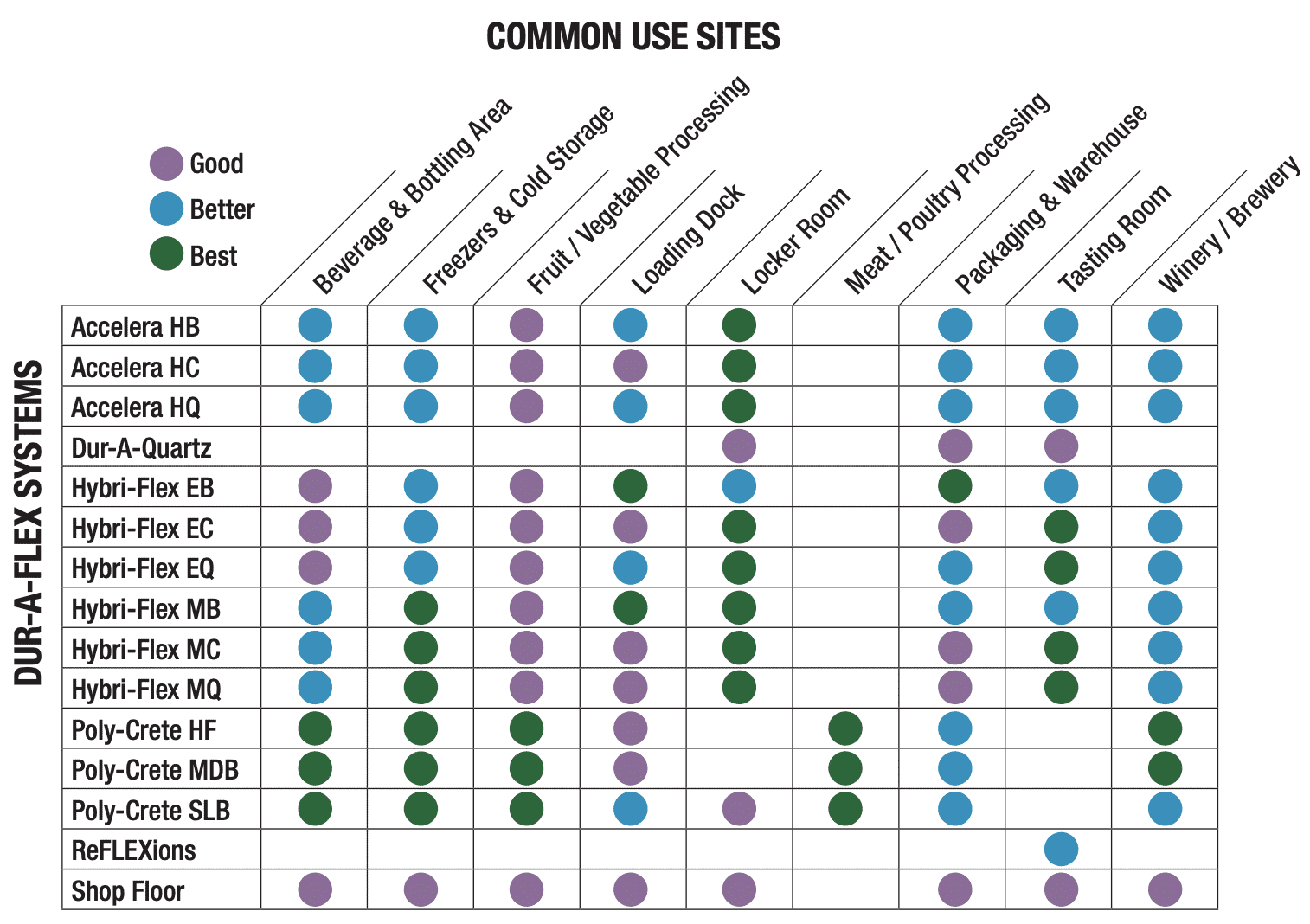 Shop Floor Epoxy
Dur-A-Flex's commercial epoxy floor systems feature high-performance stain, chemical and wear resistance in solid color, and decorative options for a modest investment.