Polyurethane Concrete Floor – Durable for Commercial Kitchens
When deciding between types of floor resurfacing, people often find themselves choosing between epoxy and polyurethane concrete. Fortunately, when it comes to Commercial Kitchen Flooring, you can usually use both. While each of these floor coatings works differently, they offer various advantages. These systems also significantly mitigate issues related to high moisture vapor emissions in the substrate.
Polyurethane Concrete Mortars or Urethane Cement Floor (USDA Approved) is a high-performance cementitious material with a urethane binder. Designed to withstand extremely harsh environments (food processing, beverage, dairy and milk plants, pharmaceutical, and chemical facilities).
Also referred to as urethane mortars, urethane concrete flooring, and cementitious polyurethane floor coating. This material, better than the epoxy floor, withstands wet processing, chemical contamination, and high-temperature cleaning than traditional coatings.

Urethane Cement is dense and impervious—ideal flooring solutions requiring the highest hygienic standards and for the harshest industrial environments. We challenged this floor's resistance against extreme temperatures, corrosive acids, and the most forceful impacts. No cracking, debonding, delamination, nor softening of any kind occurred.
---
Urethane Mortar Flooring
Urethane Mortar Flooring or Urethane Slurry System are designed to be used mainly in the food and chemical industries, especially when high chemical resistance and resistance to organic acids is required. And for industrial floors that are subjected to hot water and steam cleaning. Urethane Cement Cove Base creates a seamless transition between the floor system and walls.
Advantages
High Thermal Shock Resistance
High Chemical and Mechanical resistance
Textured non-slip finish
Excellent resistance to hot water
Constant exposure to moisture
Impervious, Moisture Tolerant
Low odor
Urethane Cement Slurry
If the customer needs a resurfaced, heavy-duty floor, a urethane cement slurry mix will be the most promising.  A contractor can install this easy-to-clean flooring material at 3/16 inches or 1/4 inches. The thicker the floor, the more abrasion it can tolerate. But not only can it be installed at such a heavy gauge.


It's also anti-microbial and prevents dangerous microbes from growing on the surface. Easily broadcast texture into the surface provide a slip-resistant commercial floor surface. Quartz sand is double-aught sand that will give you excellent slip resistance and protect against grease oil.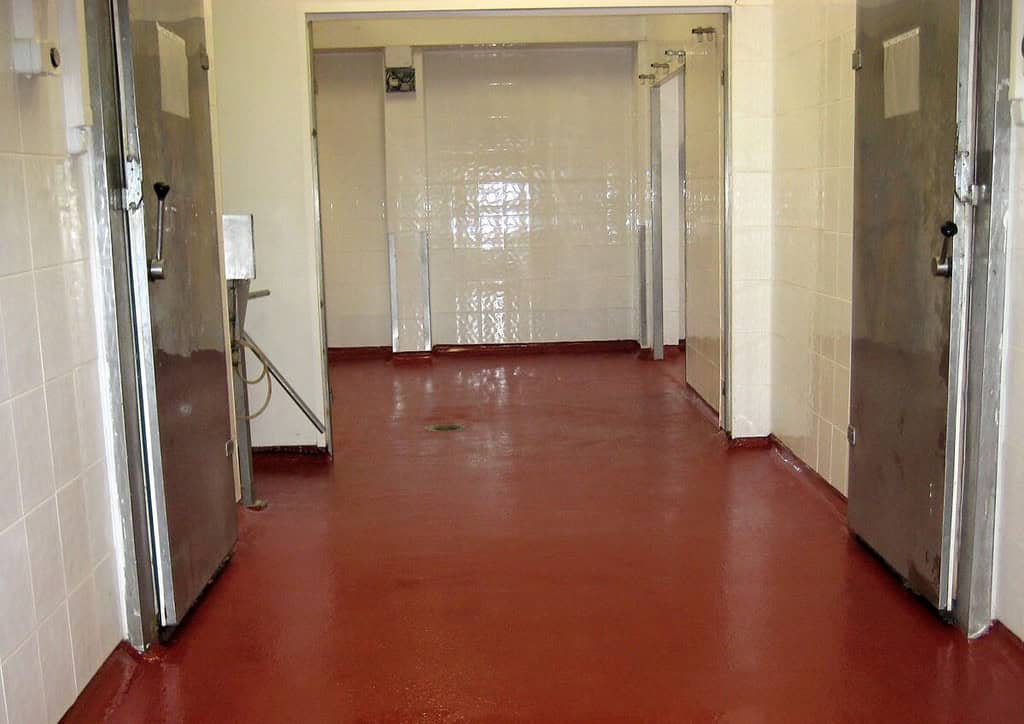 However, you'll want to make sure you apply a grout coat over the broadcast sand. Otherwise, that sand can become dislodged from the urethane cement and clog drains.
But overall, cementitious urethane has proven to be a superior mortar system.  It is excellent for food and beverage and can help improve the flooring options in pharmaceutical facilities. Seamless coating completely replaces the low-performance ceramic tile and expansive quarry tiles.
We are using the most proven materials on the market Dur-A-Flex.