Our Equipment – Large Concrete grinders
DUOMIT is proud of Our Equipment line of ride-on concrete grinders/polishers for both large and smaller areas. The grinder's grinding head consists of four modified 11 inches heads, the grinding width is around 37 inches. This concrete grinder/polisher is incredibly effective and grinds large areas in a short time, which means huge time savings for the client. We are able to finish up to 10,000 SF of polished concrete per day during an 8-hour day.
Concrete Mixer – Automatic Pump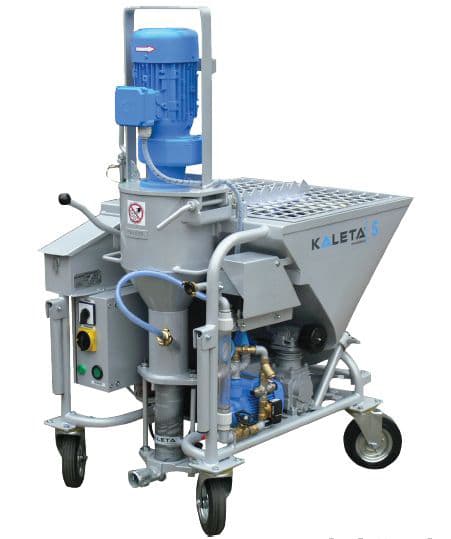 Effective and reliable, the DUO Mix Concrete Mixer Pump has all the advantages of a high-value mixer pump, but it's small and simple to operate. It is just what DUOMIT offers for those smaller jobs or as a spare machine and is ideal for ground self-leveling floor underlayment, adhesive and reinforcement mortar, refractory mortars, and polishable overlays.
DUOMIT uses mixer pumps to achieve multi-level high-end fast and quality work. We are able to pour up to 30,000 SF of self-levelers per 1 shift. Depending on thickness we can use several pumps and increase the speed of work, without increasing costs.
To complement our first-rate products uses state of the art, in-house developed mechanically metered continuous mixing-pump system exclusively for all our installations. This system employs super sack technology instead of loose materials for sand and cement which eliminates the problems found in other systems such as dusting, ground debris, contamination.
Polyurea Joint Filler – Our Equipment
From warehouses to retail showcases to grocery stores and beyond, polyurea is outperforming traditional epoxy, silicone, and polyurethane materials to fill and seal concrete slab control joints.
Control joints (contraction joints) – are basically planned gaps that allow a crack to occur at a weakened area and helps avoid random cracking. Concrete joints and their filler material endure many stresses during the slab curing period and service life including continued shrinkage, traffic loads, and thermal cycling. In these slabs, the saw-cut control joint edges require protection to avoid serious spalling and deterioration where traditional materials are not always up to the task.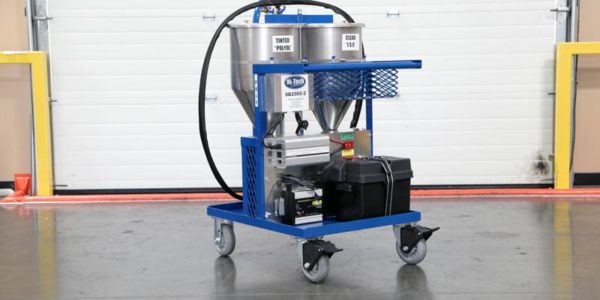 DUOMIT offers industry-leading technology with dual component pumps for Polyurea Joint Fillers. The pumps feature heavy-duty cast iron pumps, stainless steel tanks, and powerful motors. With 3-7 gallon tanks, fitting an entire 10 gallon kit of material is easy, resulting in less downtime. An optional Battery/Inverter setup allows for cordless operation.
HTC DURATIQ RX8 Concrete grinders
High performance and efficienсy. HTC DURATIQ – the most innovative series that offers high performance and efficiency. The 32 inches machines are powerful, yet easy to maneuver and handy.
A powerful multi-machine. HTC 500 is a single-phase frequency controlled 20 inches machine with infinitely variable speed, providing increased capacity.
Dust Extractors
Take control. HTC 80 iD is equipped with a high-performance integrated pre-separator that removes up to 95% of the dust and increases filter lifetime. Is designed to support HTC DURATIQ RX8.
HTC Greyline 35 D is a single-phase dust extractor which is designed to support HTC500 single-phase grinders is also belong to Our equipment fleet.