Self-leveling Concrete. Floor Leveler Contractors NYC
Self-leveling Concrete Overlay is easy to maintain and beautiful high-gloss finish. Polished concrete floors are the superstars of the decorative flooring world, especially in high-profile retail and commercial settings. Although most existing concrete slabs can be polished. Some have major flaws, such as spalled areas, carpet tack holes, and extensive patchwork, which would still show through after polishing.
Our Concrete Floor Leveler line expanded to include Ardex PC-T and Rapid Set TRU PC products with specialty aggregate. A polished concrete topping in white, gray, and light gray. This 6,800 psi material is scratch- and indent-resistant and polishable in 24 hours. It also contains a specialty aggregate to better replicate the appearance of standard polished concrete.
It's like concrete, but it's composed of a much finer aggregate, includes leveling agents and additional chemistry. Self-leveling toppings can have pea gravel added as an extender. To meet the demand for aesthetic solutions for polishing imperfect concrete floors. DUOMIT is installing polished overlays as an economical alternative.
Floor Leveling
Installing a polished overlay requires a different level of expertise than when simply polishing an existing concrete floor. Preparing the floor for the overlay is often the most time-consuming aspect of the process. Especially if existing floor coverings must be removed and the underlayment floor needs to be reprofiled. DUOMIT uses the most innovative industrial floor grinders to remove residual tile mastic and unsound concrete.
We offer automatic pumping services using professional mixing pumps. Designed to mix, pump and apply pre-blended cementitious materials, and applying dyes and the densifier. Compared to concrete, floor leveling toppings are relatively thin. The consistency of a self-leveler is more of a slurry. That's why vertical surfaces are out. Self-leveling toppings are primarily used on interior floors. Typical applications include warehouse floors, institutional, educational, office, and commercial.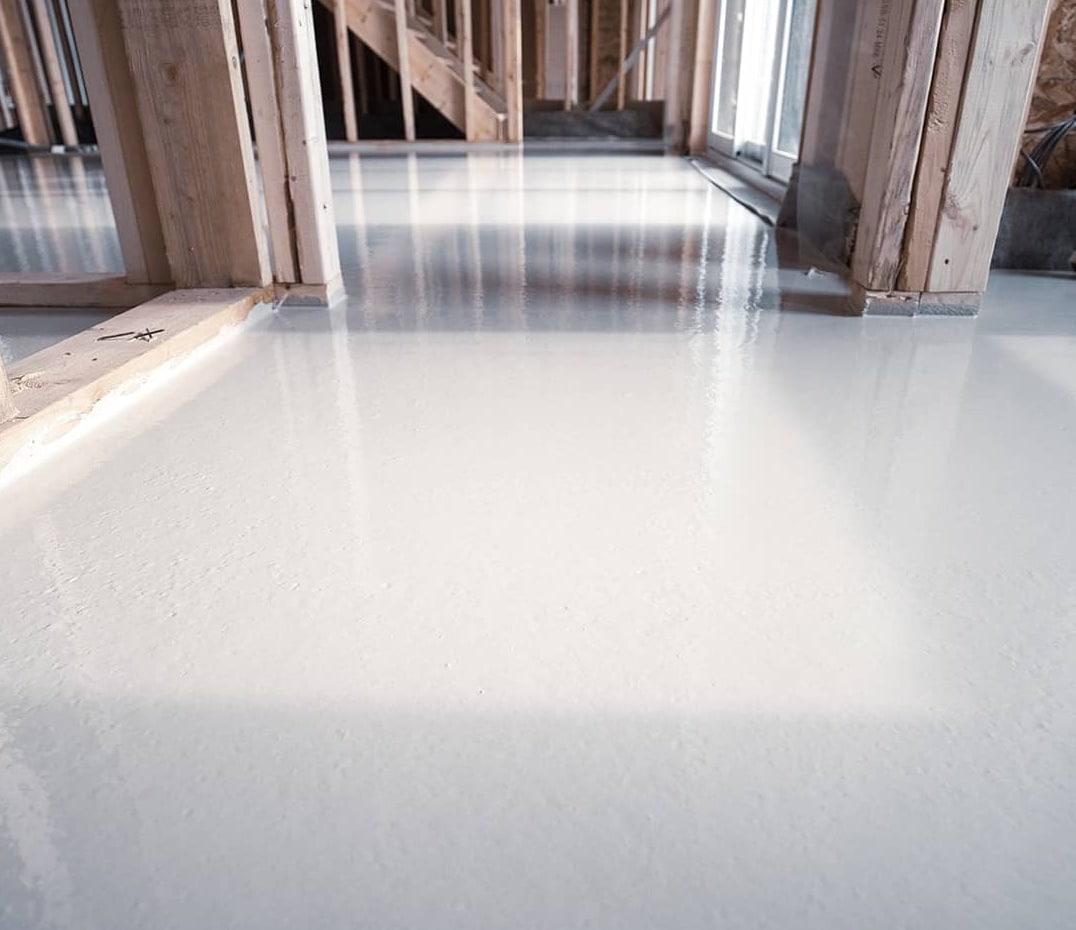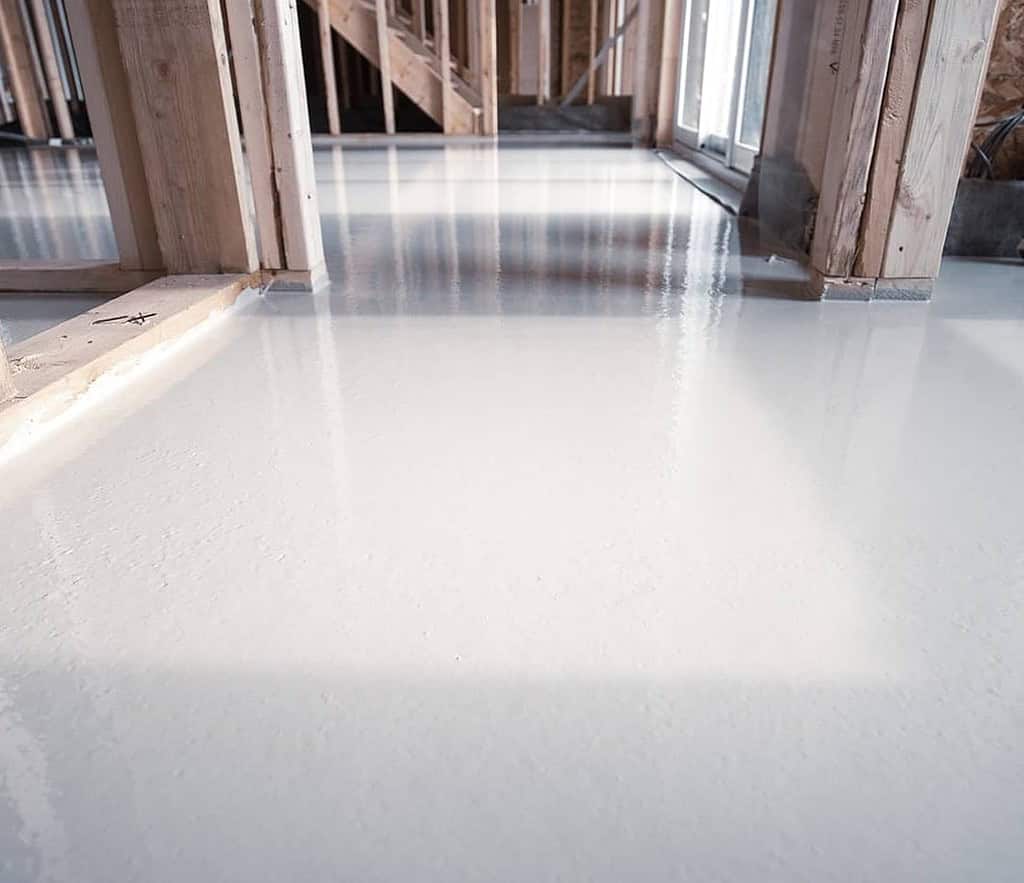 Also retail, supermarket, and food service, residential and even light industrial use. Polishable overlayments are intended for use with foot traffic and moderate, rubber-wheeled forklifts. They're not suitable for hard plastic or steel-wheeled environments.
They're not right for heavy-duty manufacturing and chemically harsh industrial environments. And dragging heavy metal equipment or loaded pallets with protruding nails will gouge, indent or damage the surface.
Floor Underlayment Contractors NYC
Self-level concrete is a cementitious material designed to flow and fill low spots and create a flat and smooth surface. It is often used as a subsurface for other resilient flooring products.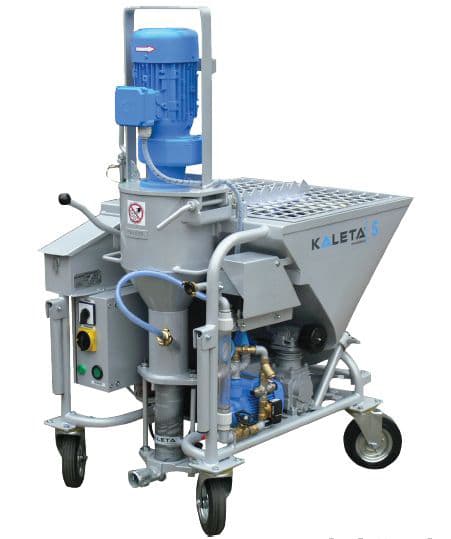 Such as engineered wood floors, vinyl floor, laminate flooring,  epoxy moisture barrier, and terrazzo. To achieve a "level" subfloor with minimal height variations and higher compressive strength.
Self-leveling can also be used prior to the installation of ceramic tile. Or to increase floor height to meet architectural specifications from 0" – 4". Forget hand mixing bag after bag of self-leveling underlayment in a bucket. DUOMIT's specialists use automatic mixing pumps for pouring floor leveling compound. Designed to mix, control the amount of water, pump, and apply pre-blended cementitious materials. Like those used in self-level cement and laminate underlayment applications.
Large jobs are no longer daunting, and the days of hauling pallets of bags all over a job site are over. We can set up an entire mix station outside, and pump the mixed self-leveling compound to wherever it's needed. The results are more consistent, and the time savings are huge.
Materials
DUOMIT handles most pre-blended cementitious construction materials such as:
Self-leveling underlayments
Pre-blended topping materials
Pre-blended non-shrink grouts
Typical Applications
Correct uneven floors
Provide a smooth surface for carpet, tile, or other floor installations