Concrete Overlay for Resurfacing Damaged Floors
Thinking about Concrete Overlay? Are you looking for a fresh look for your old concrete floors? In fact, there are different ways of providing various design and application flexibility. Many materials enable you to create your unique masterpiece or give you a clean and nice new surface.
What is Concrete Overlay?
A concrete overlay is a thin cementitious material that applies over existing concrete for repair or decorative reasons. Overlays come in different colors or natural cement grey. Common thickness of application as thin as a feather finish up to an average of 1/2″ depending on the expected finish.
As a matter of fact, a concrete overlay is as good as the subfloor it is being applied to. Thus, the overlay will also break and peel off if the concrete is cracked or falling apart. In this case, a concrete replacement is one of the best options. Also, some of the overlays are polishable.
In fact, there are many different overlays available on the market. Let's take a look closely at all your possibilities.
What is Stamped Concrete?
Stamped Concrete Overlays are one of the most popular, single-component stampable cement coatings. The main purpose – is to design beautiful exterior concrete surfaces. Stamped overlay creates a concrete texture co that can be like a tile, natural stone, or bricks.
Basically, can stamping offers concrete repair, restoration, and resurfacing. Furthermore, it has an excellent bond to the concrete and nicely withstands freeze-thaw climates. Finally, it's a highly decorative and durable stamped concrete finish for your pool deck, patio, or backyard.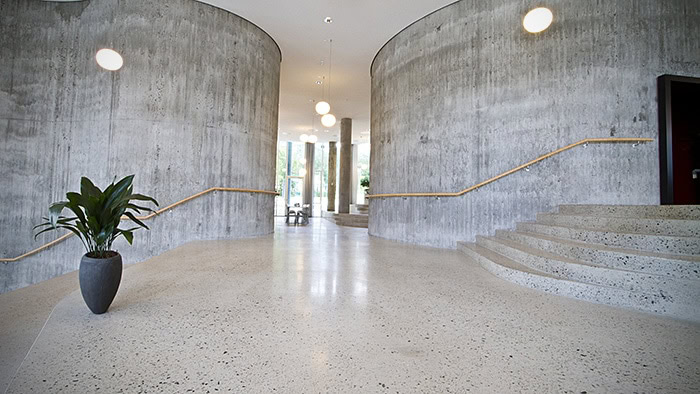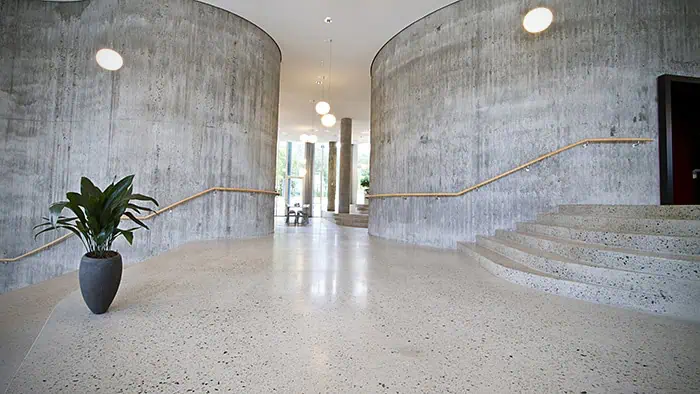 What is a Thin Concrete Overlay?
Thin Concrete Overlays are also single-component trowelable and sprayable cementitious materials for texturing an old and I'll concrete. Their main benefits are:
interior and exterior concrete use
a large group of textures from stencil patterns, trowels, bubble textures
antiskid concrete surface.
Typical applications include walkways, driveways, pool decks, and patios.
What is a Broom Overlay?
Broom Overlay – is a single-component cementitious product applicable using a squeegee or trowel and sprayable. It has highly effective leveling and re-texturing abilities. Contractors can install a beautiful design for both exterior and interior concrete. Broom Overlay creates a texture that refreshes any old or dull concrete. It is easy to pour and broom concrete finish.
Basically, typical application areas include concrete driveways, parking decks, sidewalks, or any horizontal concrete surface requiring repair of low or spalled areas. Moreover, applying a base coat is highly efficient by using a squeegee.
After that, broom the fresh overlay creates a slip-resistant, durable surface. The broom finish is ready for acrylic sealer or stain-protective high-solid lacquer.
Read more about Decorative Concrete or Self-leveling Concrete. You can also request a Free Estimate for your Concrete Contractor – DUOMIT.