Concrete Driveway Resurfacing – Contractors NYC
Rather than replace your traffic/time-worn driveway, why not renew its look, easily and quickly?
Owners can use concrete Driveway Resurfacing of old concrete with surface imperfections, surface discoloration, cracks, and spalls without demolition or replacement. Many flooring options are available for transforming an old driveway, patio, or even pool deck into a new decorative concrete finish.
Depending upon the condition of the existing concrete surface. Property owners save a significant amount of time and money, helping the environment by reducing wastage.
In fact, one way to achieve a brand new concrete driveway is a slab resurfacing with a polymer-modified overlay Ardex. Therefore, DUOMIT specialists use a premium high-strength thin concrete overlay for highly loaded trafficked areas. It is designed to transform old, broken, spalling concrete to a fresh broom structured surface and cracked concrete resurfacing.
Concrete building areas requiring concrete broom overlay include: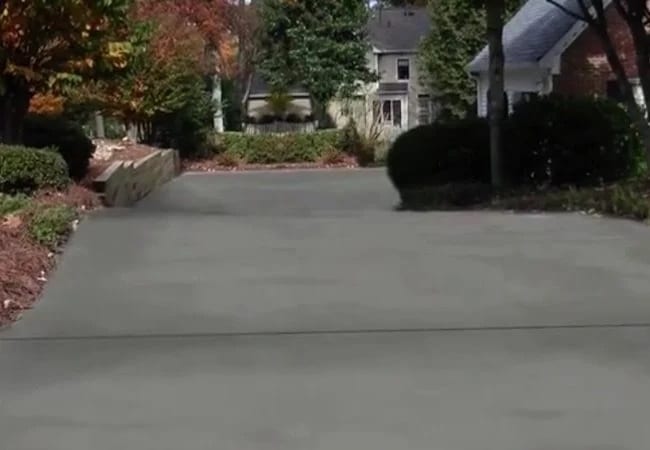 high rise parking decks
driveways
sidewalks
retail storefronts.
Although, it may also emulate the many designer broom looks of other thin overlays.
Firstly, restoration, architectural accenting, concrete repair, surface protection, resurfacing, and creating slip resistance of existing concrete are realized. Moreover, our decorative concrete overlay is the perfect solution for restoring a broom concrete look to old cracked substrates and slabs.
Secondly, we can resurface an old and worn concrete slab for you. These techniques will make a huge cost saving instead of completely removing the old concrete and pouring a new slab.
Surely, extensive surface areas, including driveway concrete and concrete sidewalks resurfacing, can be performed in a short period of time with a high-quality finish broom concrete overlay.
Concrete broom overlay has a wide variety of application surfaces:
Residential and Commercial Sidewalks
Home Driveways
Property Management Walkways
Concrete Walkway Restoration
Cracking Driveway Repair
Apartment Complex Stair Treads & Risers
Lastly, when you have a concrete or asphalt driveway with minor damages, instead of doing concrete pour, choose to resurface and replace concrete work with specialty overlays. Thus, using crack fillers and a high-performance topping finish, you can achieve a modern flooring solution with an awesome price per square feet, comparing to textured concrete.
Finally, it will be your best investment in home improvement with a long-term warranty.  Looking for flooring contractors near me? We serve New York City, Long Island, and New Jersey. Contact our team today or request a Free Estimate.