Can you easily Fix and Polish Marble?
Looking How to Repair and Polish Marble? Marble is one of the most popular natural stones in residential décor. Thanks to its unique character that makes no designs alike. It is one of the most durable natural stones you can find. It is exposed to mechanical loadings like any other flooring type if it sustains heavy wear and tears.
We have great news for you – a cracked or damaged marble piece does not mean that it needs replacing. As long as your marble floor has not lost any major particles, it is repairable using epoxy or a special marble patch compound using these steps.
Marble Repair and Polishing – A Step-by-Step Guide
Here we will show you how to repair and polish the unprocessed marble slab with some holes in it. The marble slab will be patched, fixed, and converted into a shiny new marble.
Stage 1: Start wiping the surface with a soft dry rag, spraying with a manufacturer-approved commercial marble cleaner. Lastly, wipe the cleaner off the marble. Dry with an unused microfibre cloth or a chamois.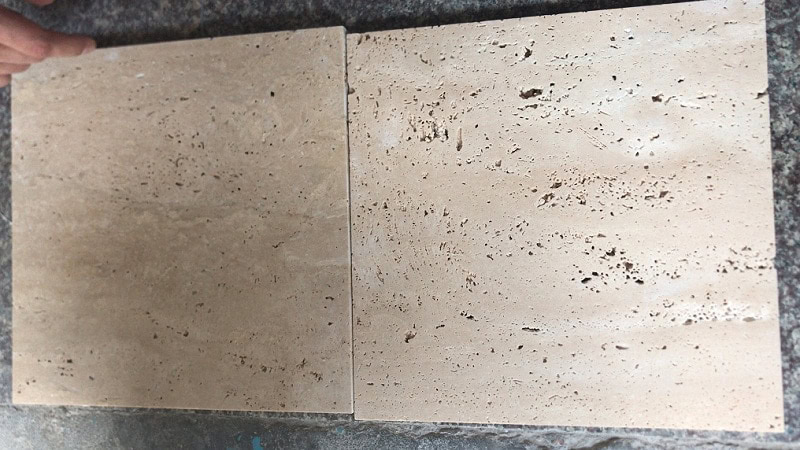 Stage 2: In this case, Mix marble glue with a small amount of hardener to patch holes using a flat spatula or flexible rubber float to fill out all damages and holes evenly. Also, make sure you have matched the color of the patch.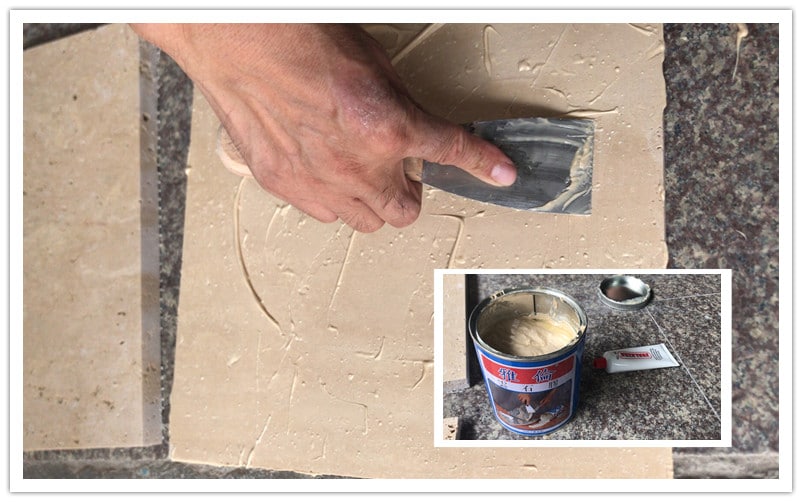 Stage 3: In reality, wait until it's dry (about 15 minutes) and start the grind and polish process using special marble polishing flexible pads. Start buffing the marble slab using dry resin polishing pad #200 grit and hand-grinder/polisher with a low RPM until you removed all repair materials residue.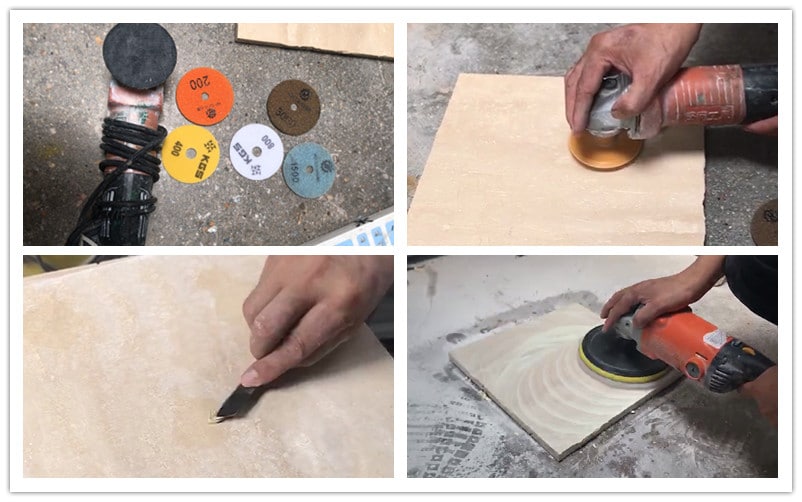 Stage 4: Firstly, dry polishing using resin-bonded diamond polishing pads #200, 400, 800, 1500, 3000 grit until you received a desired gloss level on the surface. Then, spread a small amount of crystal polishing powder. Apply a glazed agent and burnish it until the overall appearance satisfies you.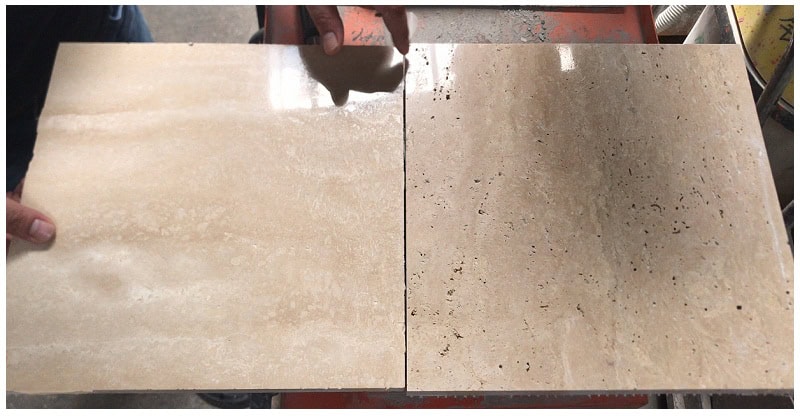 Above all, this is just an example of how easily you can fix and polish your marble. Therefore, if you have a commercial space or require professional services, please request a Free Estimate. From your proven Marble Polishing contractors.
Read more about Gymnasium flooring and Expansion Joint Repairs.