Radiant Heating Floor Leveling
Why to Radiant Heating Floor Leveling is important? Firstly, water systems are the most cost-effective and popular radiant heating floor systems for residential and commercial properties. Secondly, Hydronic radiant floor systems have been developed to pump heated water from a boiler through tubing laid in a pattern under the floor.
When you design a modern decorative fit-up, heating your home concrete floor with a forced-air furnace isn't your only option. Furthermore, most of our clients choose to create a healthier, more comfortable living environment and save energy by having the heated concrete floors themselves distribute the heat from the ground up.
Why Choose Heated Concrete Floor?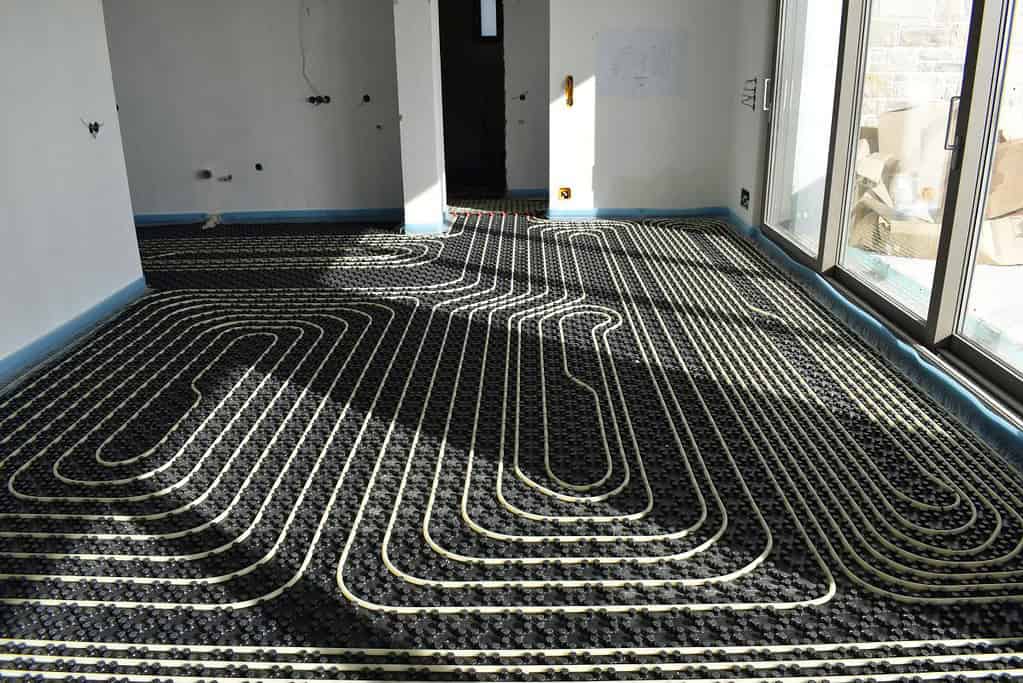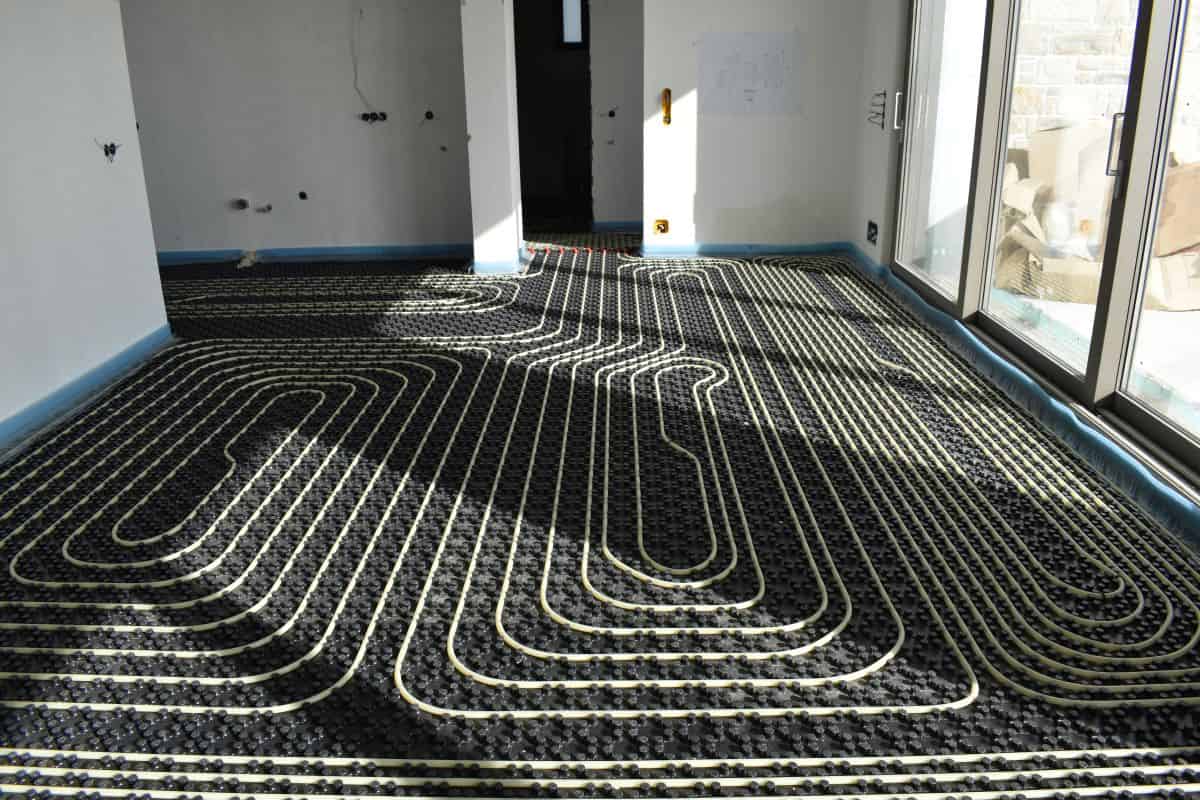 A radiant heating In-floor offers these benefits:
The temperature is easy to control and consistent
You won't hear the noise or feel the drafts of blowing air
No allergens or dust get circulated within your home through air vents
Your feet are always toasty warm
What if you have an existing concrete floor or plywood?
In fact, radiant heating is still your best option. Also, newer ultra-thin heating tubing can be embedded in cementitious or gypsum underlayments. That allows retrofitting over existing old concrete slabs or the plywood without significantly raising the floor height.
Finally, the self-leveling materials protect the heating components, and tubes provide a smooth flat surface for the finishing floor and have excellent healing qualities.  That means to the customer once the floor is heated, it maintains temperature very well with the lowest possible costs.
What type of flooring is best for radiant heat?
Our underlayment leveling system works with all known floor coverings. Underfloor heating provides you the freedom to design your home as you wish, making the most of all the floor and wall space. You will be able to choose any floor coverings as floor heating works well with laminate, wood, tile, stone, carpet, and more.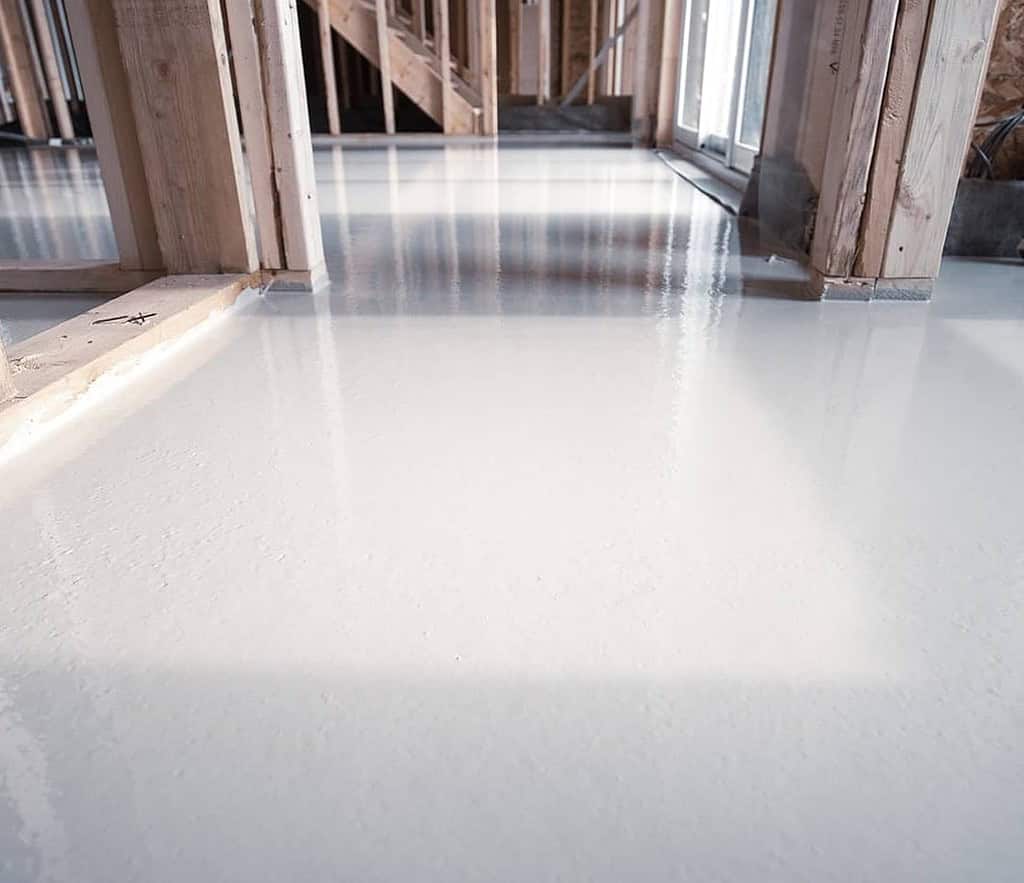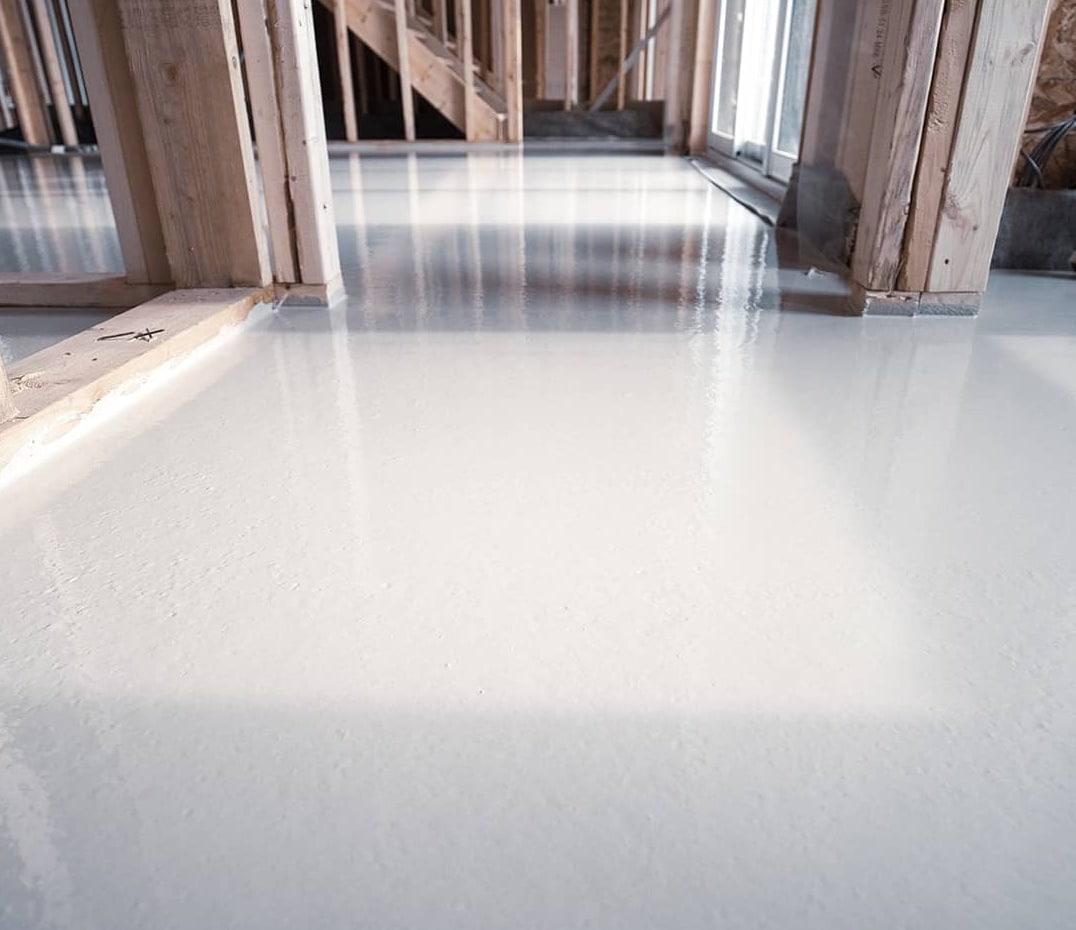 Is Radiant Heating Floor Leveling Worth It?
A radiant heating floor leveling is the easiest and energy-efficient way to achieve a flat and warm floor for your home. Thus, keep your toes cozy even though the cost of leveling is slightly higher than the installation cost of a traditional semi-dry concrete mix.
There are various advantages available:
most of our self-levelers consist of special synthetic fibers reinforcing the slab, prevent microcracking
it gives you a more flat surface.
As a matter of fact, subfloor leveling provides substantial cost savings for prep and glue for the final flooring type.
Whether you choose to use a hydronic or electric radiant heating system. DUOMIT has solutions designed to be perfect for any leveling application. If you prefer carpet, laminate, or hardwood, our radiant heating self-leveling options are the right products for you.
Our representatives are ready to walk you through the process and work with you to get the service, materials, and installation in a fast and professional manner. Request a Free Estimate now. Also, read about 3D floor epoxy or use our modern design floor visualizer.