Kingspan's QuadCore Insulation in the New York City
Kingspan's QuadCore Technology delivers the ultimate in thermal performance, fire protection, and health & wellness. Backed by an industry-first 30-year thermal warranty. Kingspan's top-of-the-line QuadCore insulation is now standard on all of its BENCHMARK Design wall 4000 insulated metal panels. When the QuadCore Design wall 4000 panels are ordered with Valspar's Fluropon Pure coatings. The entire panel earns a Red List Free declaration. Kingspan has the only insulated metal panels in the world that earn that distinction.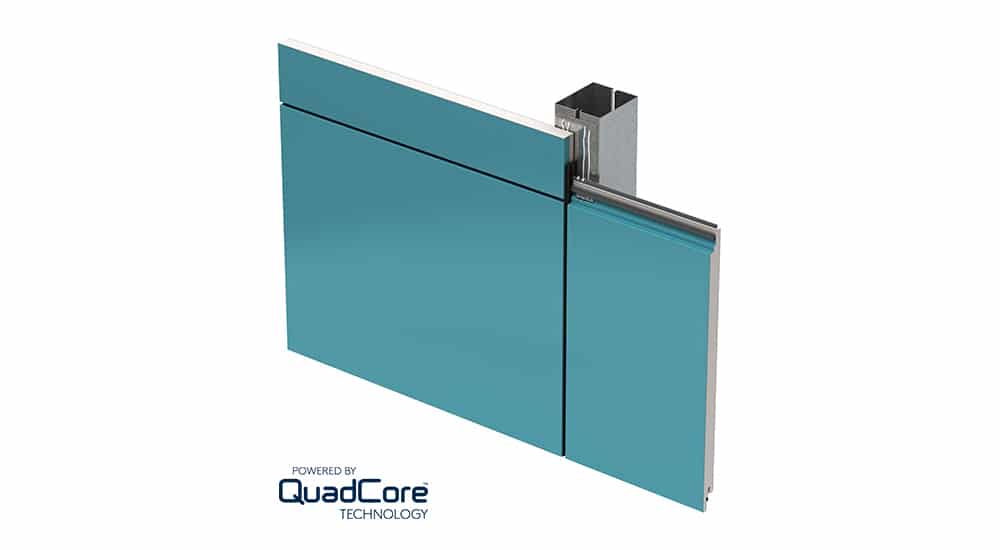 This technology outperforms the competition with:
– reduced flame spread (ASTM E84),
– higher flash ignition temperature (ASTM D1929)
– 20 percent less heat released (ASTM 1354).

Design wall 4000 is the go-to panel choice for large-scale projects. The foamed-in-place architectural wall panel has to reveal options range from 1⁄8" to 6". That allows for the creation of shadows and accents. Available in either embossed or non-embossed, Design wall 4000 is uniquely equipped for the finest design ingenuity. Our company performs installations of Insulated Metal Wall panels QuadCore from Kingspan.

QuadCore Insulation Unrivaled Thermal Performance
The class-leading R-value of R-8.0 per inch means QuadCore® Technology is certified as the most thermally efficient closed cell insulation core on the market.
​
11% better than high-quality PIR
Up to 60% better than PUR
Around twice the performance of rock mineral fiber
Superior Fire Performance
Certified to the highest insurance and regulatory standards.
World-first certification – The first closed-cell insulated panels in the world to achieve FM  4882 certification.
Low smoke – Up to 85%  lower smoke-developed index.
Ignition temperature > 968F (ASTM D1929 industry average 680F)
NFPA 285 – Code-compliant systems for peace of mind.
30-Year Thermal Warranty
The industry's longest thermal performance warranty. The inimitable science behind QuadCore® Technology and comprehensive independent third-party testing has delivered the industry an unparalleled 30-year thermal performance warranty.
DUOMIT is your certified local New York and New Jersey area Installer of Insulated Metal Panels. Call us if you want to get a Free Estimate.