Basement flooring restoration after floods
Got a flooded basement accidentally? We know that water damage is the main contributor to the loss of property basements in New York City.
Catastrophic storms – such as hurricanes, blizzards, tornados, and floods, can cause severe and extensive damage. The scene after a large storm can reduce hope and cause many to believe they will have to start over from scratch.
Regardless of the amount of water in your basement, flooding can affect your family's stringent safety and health risks. However, taking action today can save you a lot of cash on basement water damage repairs later.
Few factors can lead to basement floodings, such as burst pipes, weather events, and drainage issues. Whether you're dealing with a flooded basement now or whatever the cause, we have the solutions you need to help you remediate the floor after a flood.
Main steps to clean up a flooded basement
If there are more than 2 inches of water in the basement, it's best to hire a water damage restoration professional. Then, call your insurance agency to file a claim. If you're only dealing with 1" or less water, follow the steps to clean up the flooding.
The water can contain hazardous and harmful bacteria to your health. Once the water source has been turned off or flooding has stopped. Follow these steps for cleaning the basement: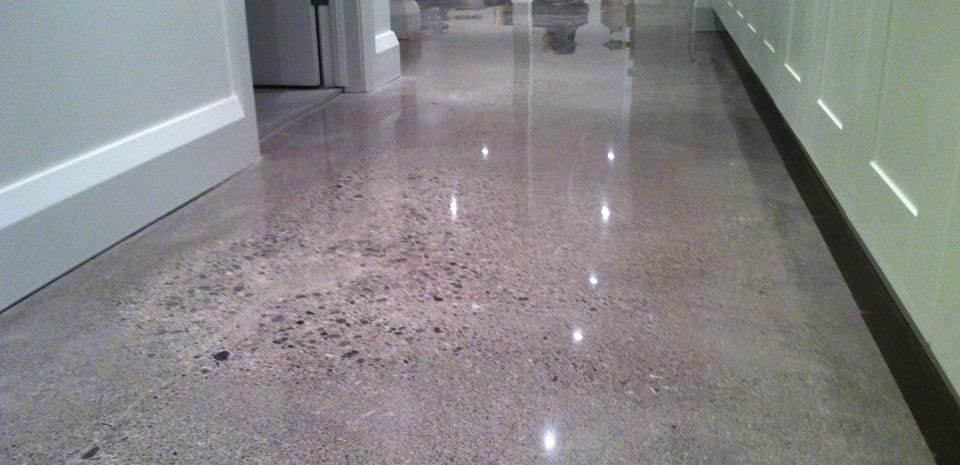 Unplug the power (shut off the breakers)
Protect Yourself (boots, gloves, etc.)
Dry out the basement
Remove wet furniture and belongings
Clean floor, walls, and other surfaces
Take steps to waterproof the basement
Make your existing basement flooring flood resistant
Flood Resistant Basement Flooring
Water damage to a basement is pricey, both on your nerves and on your wallet. Unfortunately, there are few options for basement flooring available. Ideally, you want to use cost-effective materials and offer a quick dry time without the risk of mold.
The following basement floor options are best for those with a history of water floods or prone to water damage.
SEALED OR STAINED CONCRETE FOR A COST-EFFECTIVE BASEMENT
The least worry-free and expensive basement floorings are your existing concrete. Rather than cover it with additional materials that risk mold or damage, keep your existing concrete with a proper protection sealer. Stains, sealers, and epoxy are available specifically for concrete floors that can add a rustic and elegant finish to your basement floor without the added cost should your basement flood.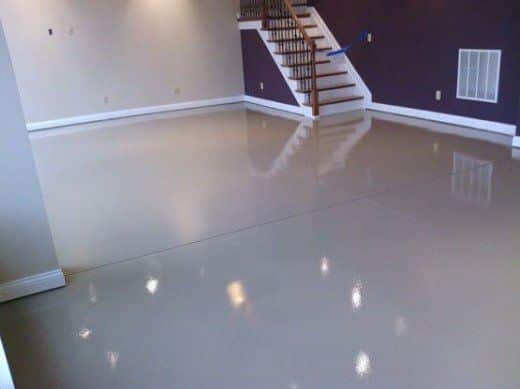 WATERPROOF MEMBRANE COATING OR EPOXY FLOORING
One of the most excellent features of most epoxy floors is that they are practically 100% waterproof. It happens because water cannot pass through a thick layer of membrane coating over concrete. Epoxy also has an incredible bond to cement, concrete, cement, and other materials. The bond strength of epoxy to cement and concrete is more significant than concrete's tensile strength. That means water cannot remove epoxy without pulling concrete with it on properly prepped concrete.
Summary of Waterproofing Basement Floor with Epoxy
Leaking or flooding basements are the main issues for many structures. The best time to repair them is during the winter when there is little or no leakage. Our epoxy coatings can economically and effectively solve most basement leaking problems. The ready product is an attractive and durable ceramic-like finish that does not require additional painting or other finishes over it.
Does your basement need water leak concrete repair or waterproofing coating? Contact our professionals at DUOMIT.